In-home family photoshoot? Most of the people who end up on this page know that family photography in Amsterdam doesn't have to be constrained to posing next to the canals. But many times they wonder how a photoshoot in their homes works and what to expect in case they decide to go for one.
So I decided to blog about the things you need to know before your in-home family photoshoot. It's not that you'll need a lot of prep, but there are some common questions my clients ask and also, some tips/info I love to give to help them get amazing photos.
First of all, if you're still on the fence and are not sure if an in-home session is for you, feel free to click here to read a previous article I wrote about it.
But if you're a sentimental one ready to frame some of your most ordinary yet soulful memories and keep them as a family treasure, this post is for you.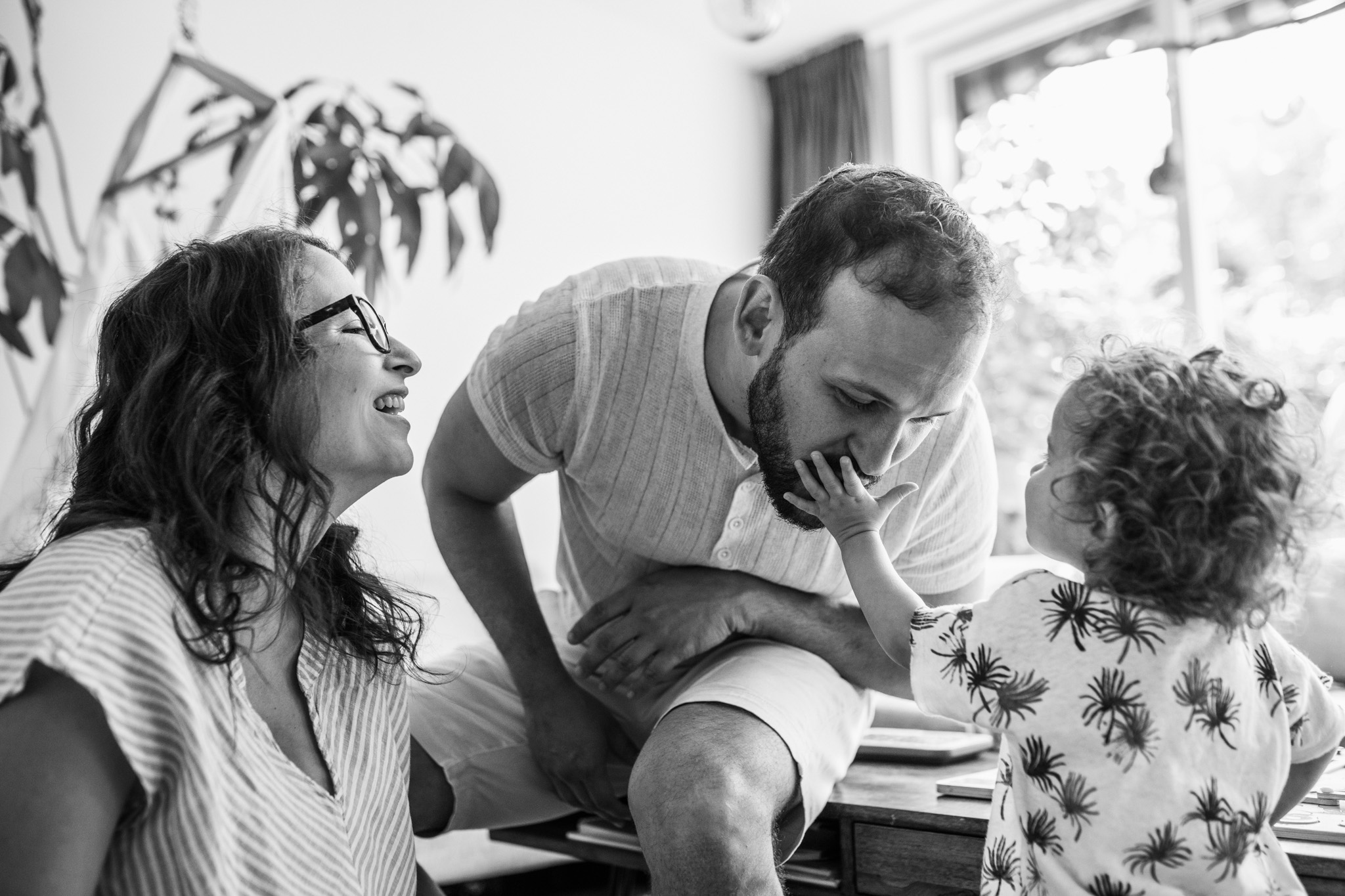 IN-HOME FAMILY PHOTOSHOOT – ABOUT THE EXPERIENCE
The session is smooth, stress-free, and fun. I work with families who want to keep memories of them enjoying quality time with their loved ones. If that's you, I'll be there simply capturing your parenting journey as it is.
Instead of looking at the camera and posing, I want you to embrace and enjoy the sweet chaos of family life. Be present for your little ones.
Of course, we'll chat a bit. People always offer me coffee. If you do, I'll say I don't drink coffee but I'll accept a glass of water or a cup of tea.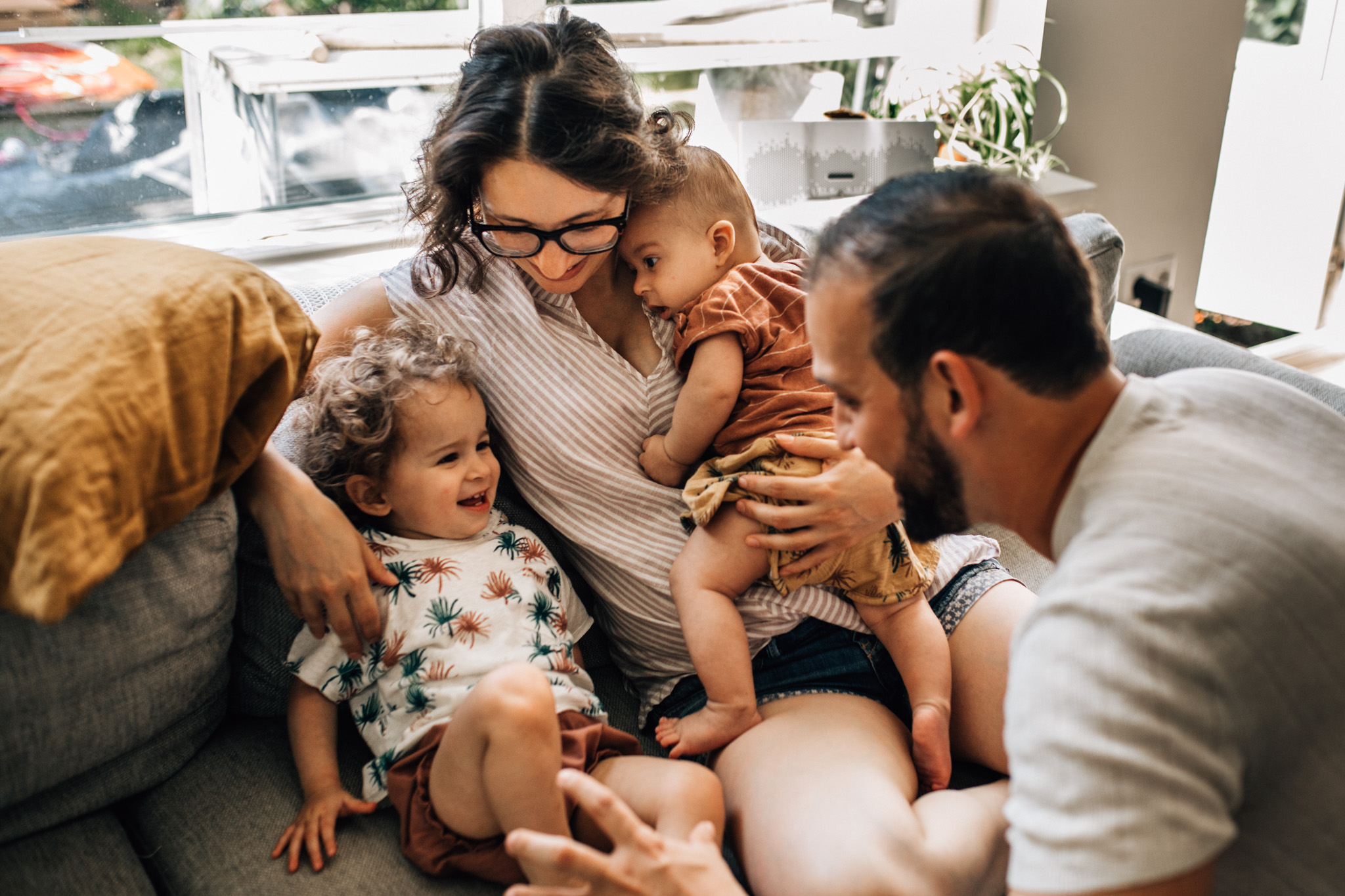 One of the most common questions I receive is "WHAT SHOULD WE WEAR FOR OUR FAMILY PHOTOSHOOT?"
The first and most important thing (and this is just a recommendation but believe me, a significant one) is to avoid big stamps, phrases, and neon colors. You'll want smiles, bonding, and kisses to be the important things in the frame, and whatever that is visually disruptive will distract you from it. Phrases can make a huge difference in the visual story of your photos, so take this into account because it matters a lot.
Soft neutrals work beautifully. Organic fabrics like pure cotton and linen photograph great. And avoiding pure black or white is also a great idea.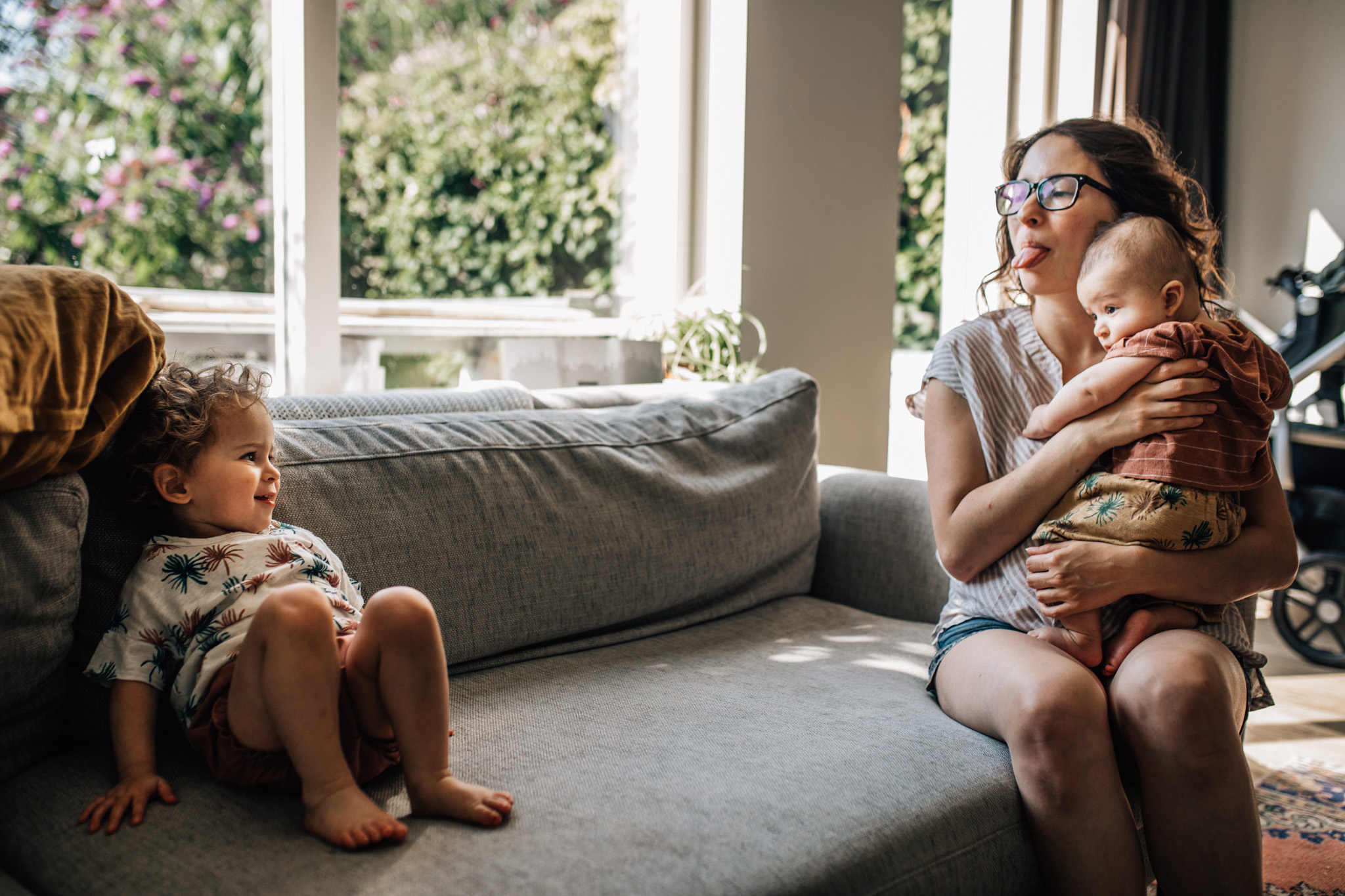 But you don't need to match clothes. Just try to avoid that if everybody is using soft tones, just one person is wearing a red or green shirt because they'll get all the attention.
A good tip if you have a baby: if you see your little treasure will be sleeping upon my arrival, I recommend you put them on the clothes you'll want them to wear for the photoshoot before they fall asleep. That way, you don't have to disrupt their sleep for the session.
Still not sure about what to wear? Click here to read more about it (and to get some examples).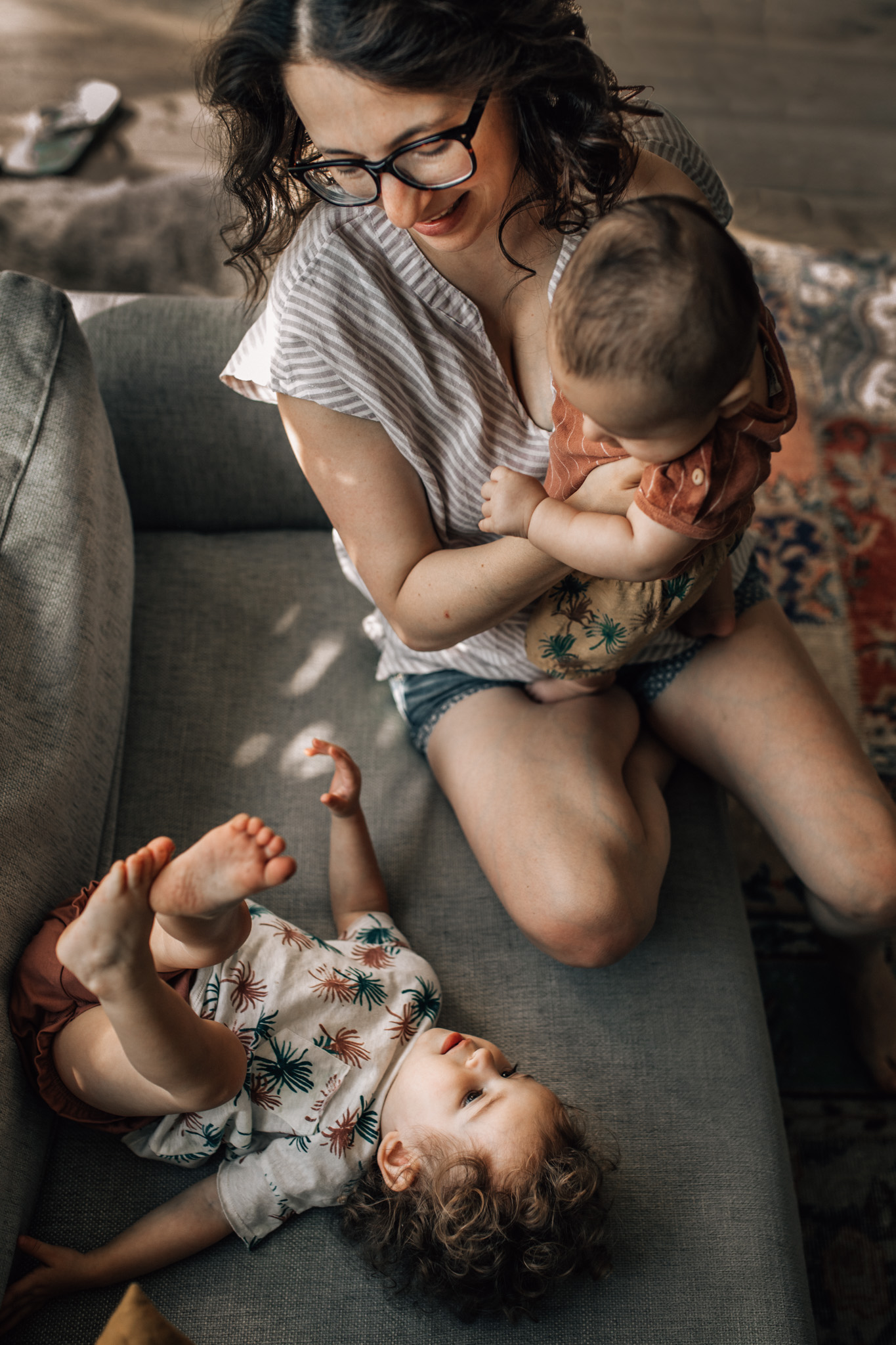 "HOW DO WE PREPARE FOR A FAMILY PHOTOSHOOT AT HOME?"
That's another of the frequently asked questions I receive from my clients. The session will be led by your little ones' routines and habits. Sometimes I get home and baby is being fed, others baby is asleep or playing with mom or dad. That's fine and the more normal everything seems for your little ones, the more relaxed they'll feel about having me there.
If you have a toddler, I will ask when you think it'll be best for your kid to schedule the session. Some children take a nap in the middle of the morning, and others do it after lunch. Avoiding napping time will help us to work with a happy kid instead of a cranky one (because we all get a bit cranky when we want to sleep, right?).
And of course, if you have little children, I don't expect your home to be mess-free. There will be toys littering on the floor for sure and that's fine.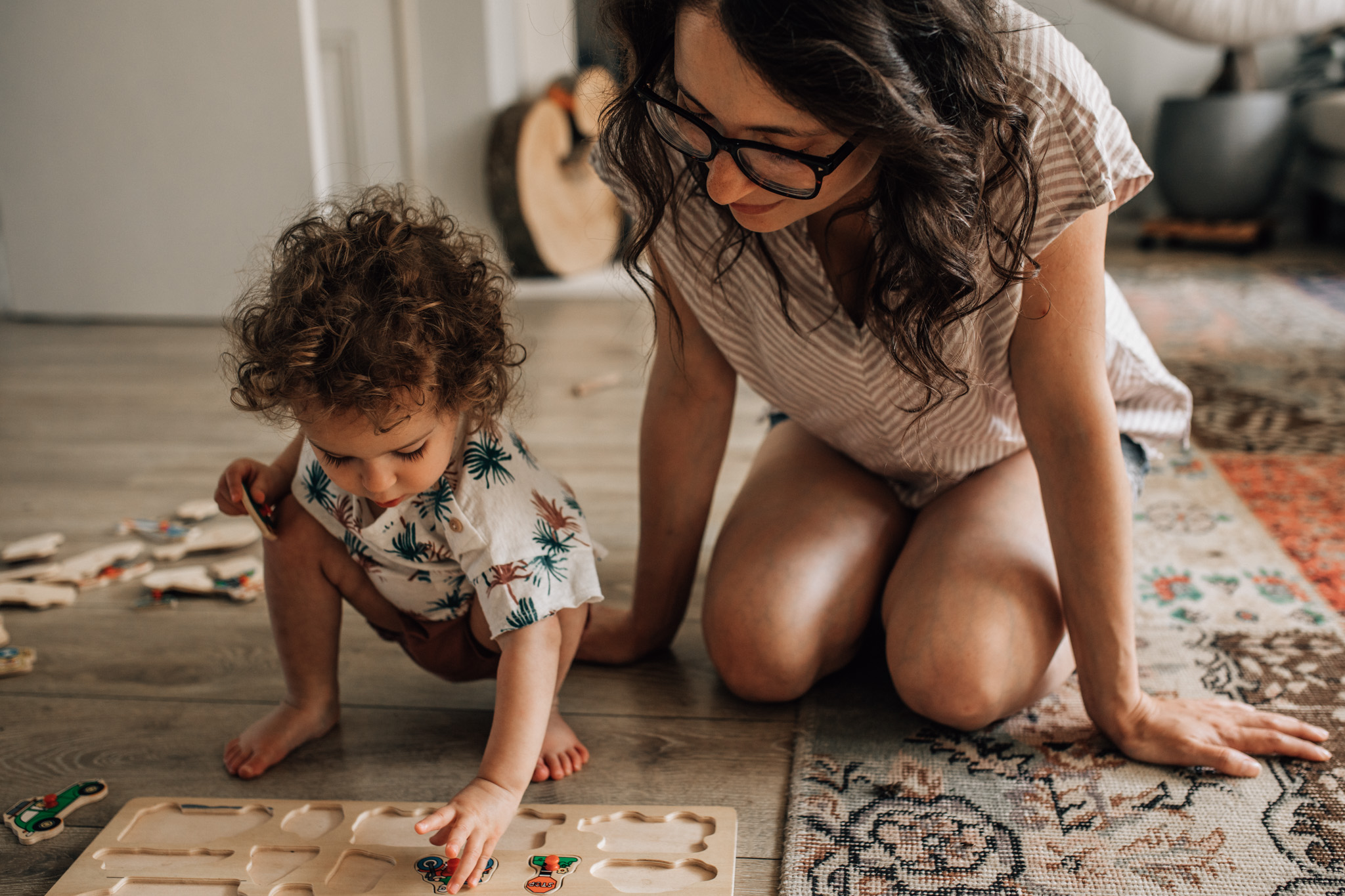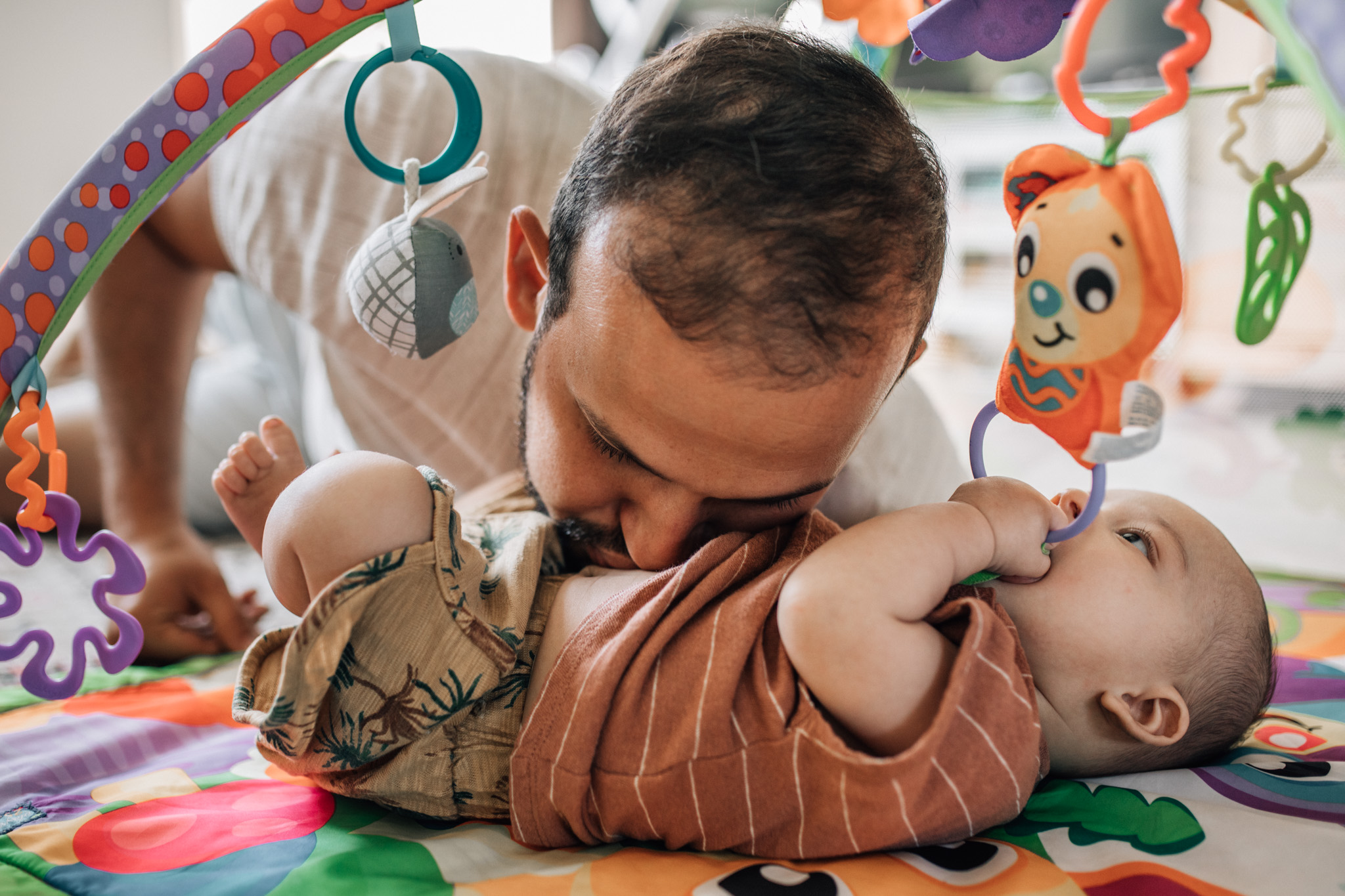 Your house now, no matter what it looks like, is part of your children's story. The corners where they hide when they don't want you to change their diapers, the wall where they drawn with crayons while you were trying to cook, the countertop where they learned how to break an egg, the floor where they made their first steps, the couch where you were sitten when your baby gave you his/her first smile.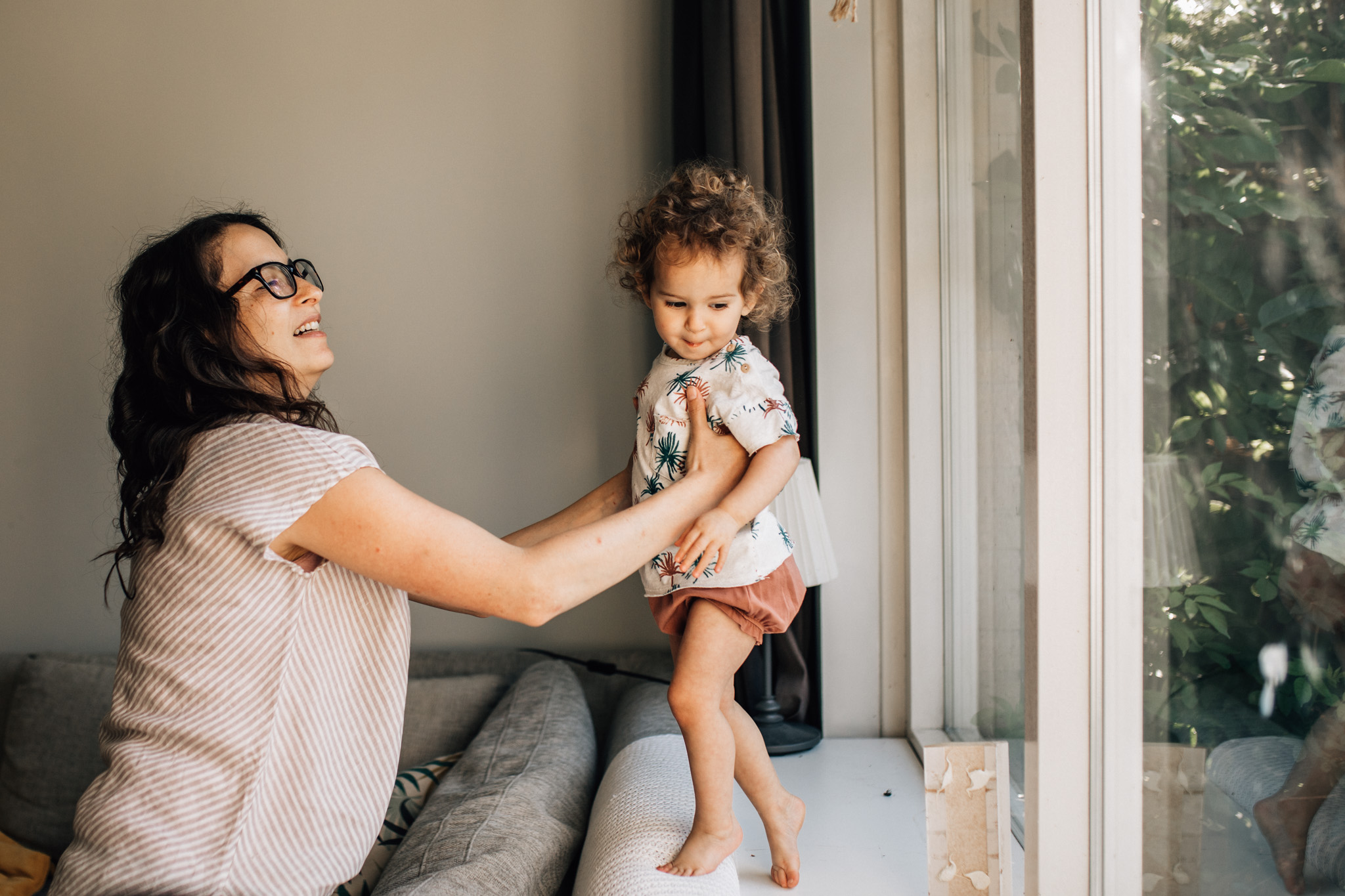 It's important. But at the same time, I'm not there to take photos of your house but your connections. So it doesn't matter how the house looks like. You can tidy up a bit, of course. But nothing out of the normal everyday cleaning (or every two-three days… believe me, I know, it's not that easy with children).
"WILL WE GET SOME FAMILY PORTRAITS?"

Yes, you will (if you want). We can do this at the beginning or at the end of the photoshoot. It always depends on your family's dynamics and routine. If you have a toddler too excited to have me there and a bit anxious, sometimes it's better if we wait a bit.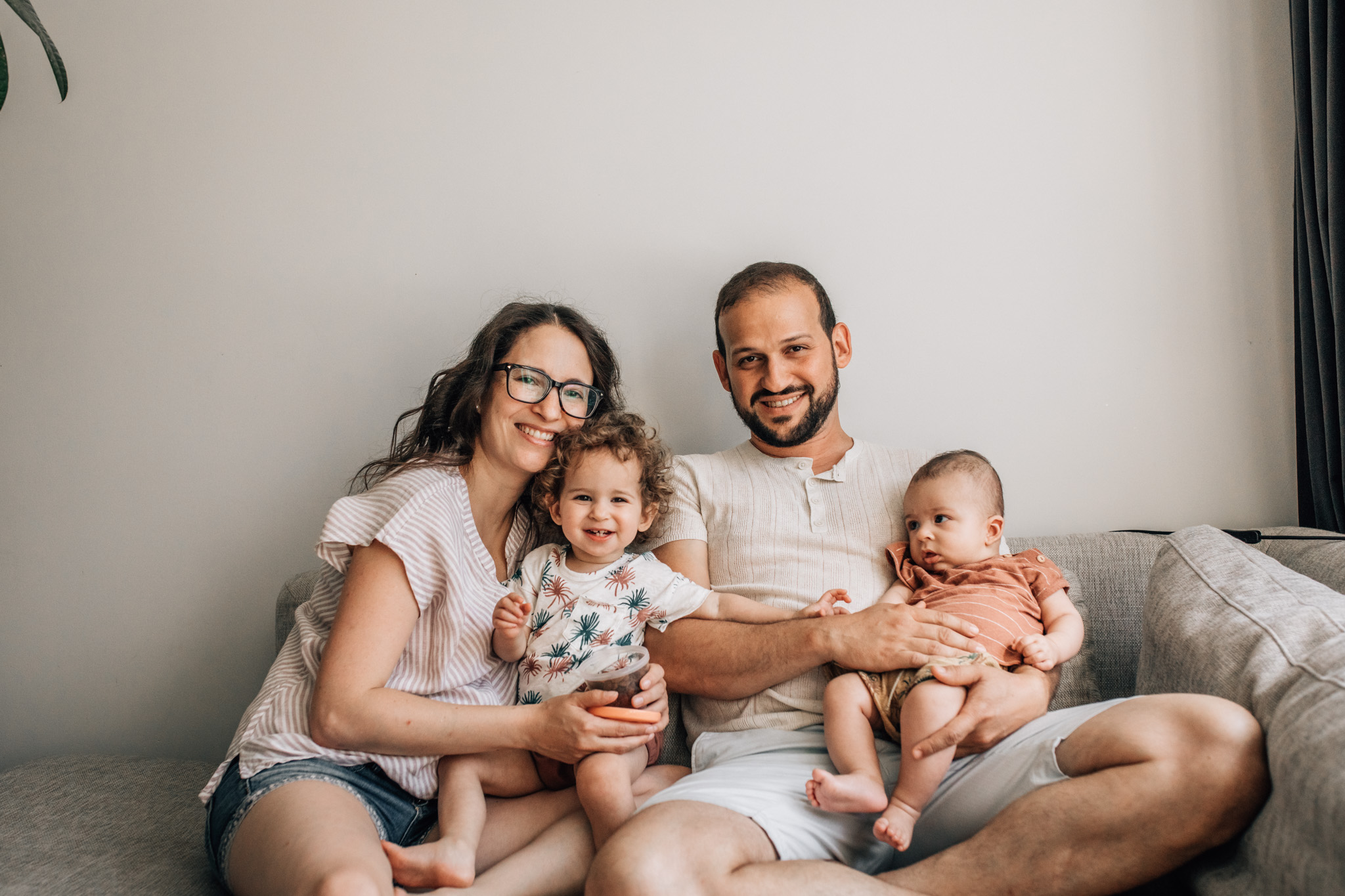 With little kids, having a small snack at hand is very useful. Something quick to eat and not too messy for their clothes (unless you want me to capture that and your little one is enjoying a good, messy, and melty ice cream cone. In such case I will thank you very much because I love that).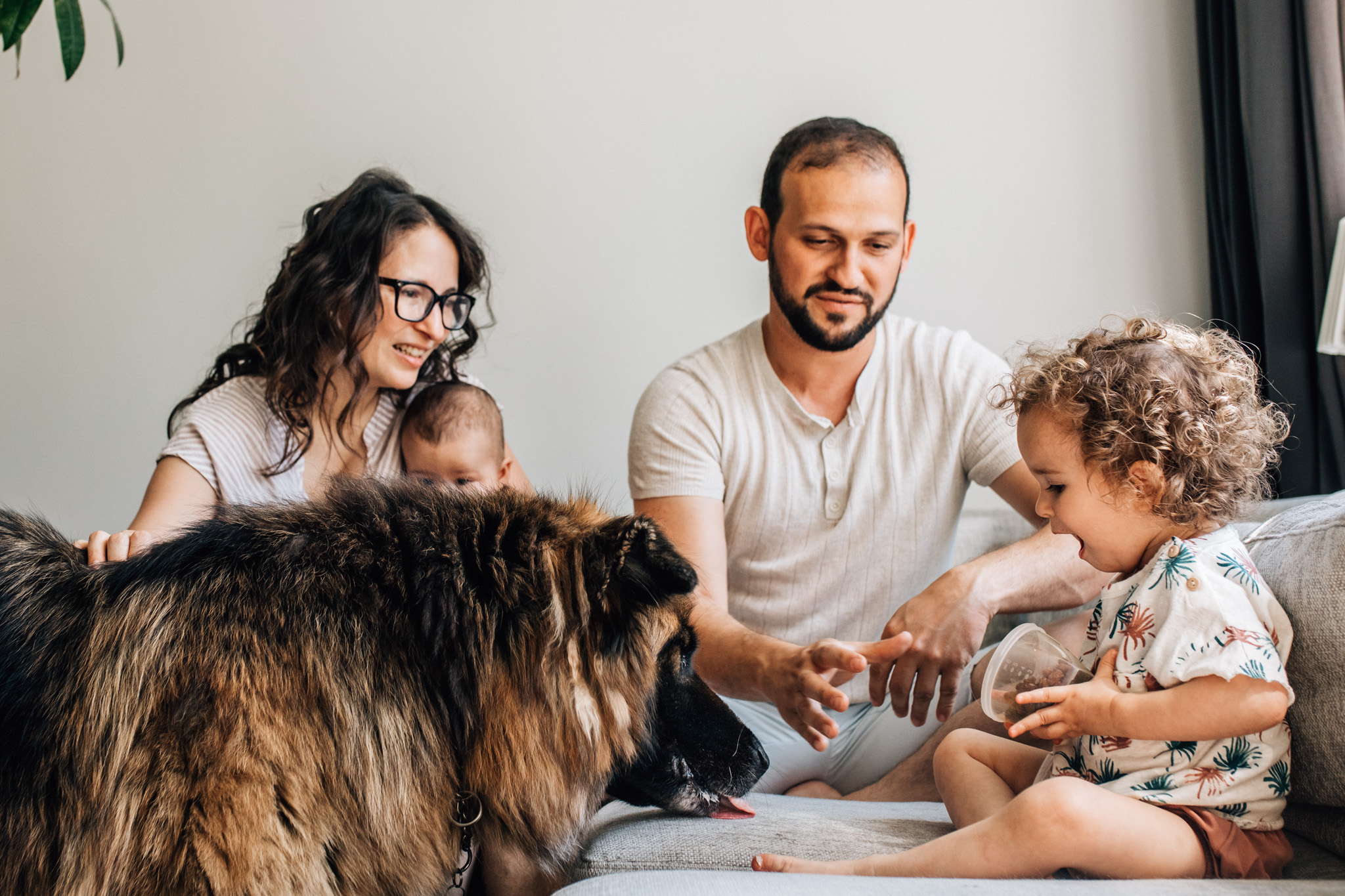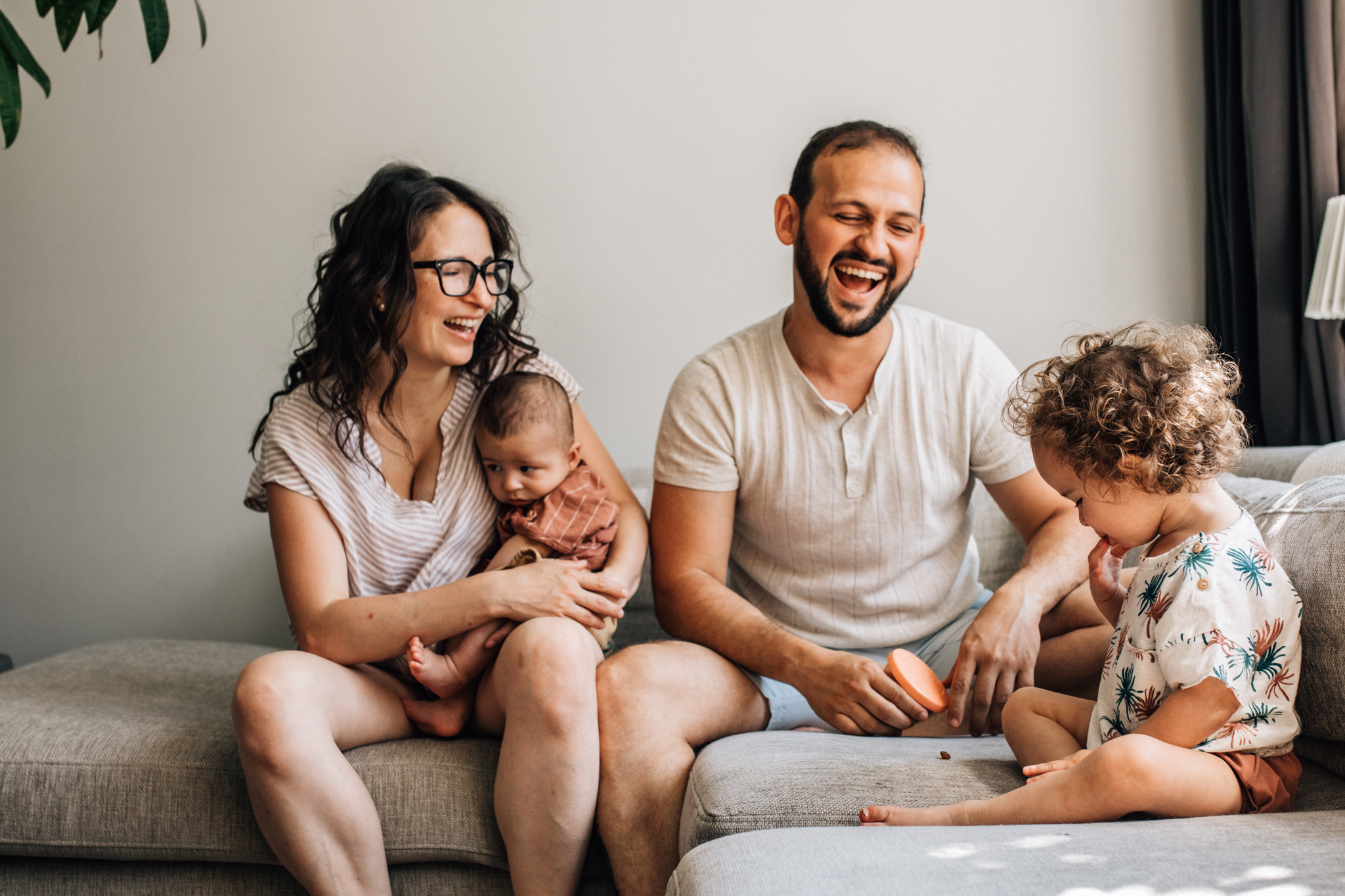 With toddlers, it can get hard sometimes to have a portrait where everybody is looking and smiling at the camera. I'll do my best, but I don't like to force kids to smile or to do whatever they don't want to do. The same way I wouldn't do it with an adult because it would be disrespectful.
In such a case, we can get some candid photos of you playing on the couch (or any place of the house next to a window so we can have a nice light), looking at each other, smiling at each other.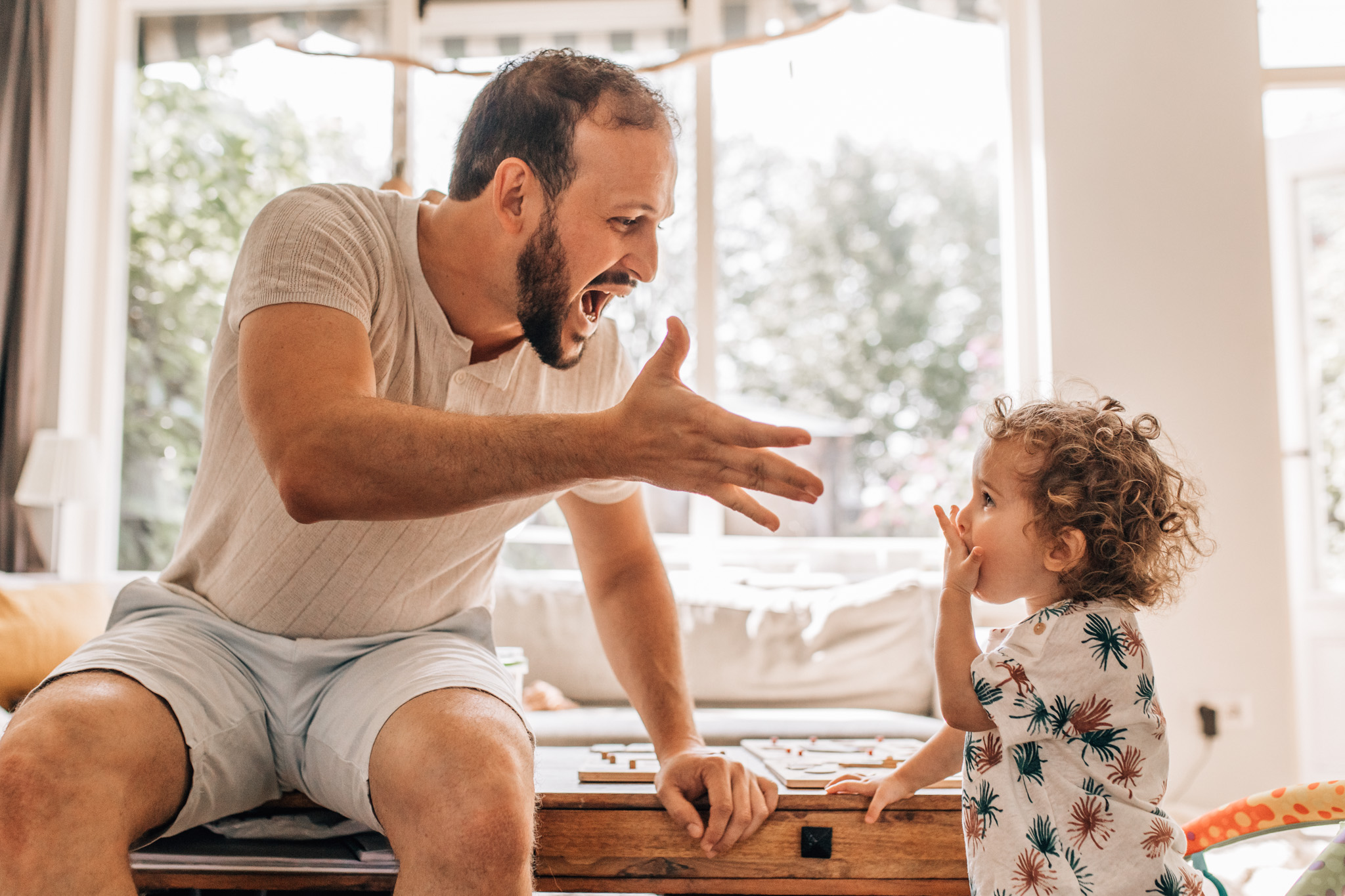 "SHOULD WE LOOK AT THE CAMERA? DO WE ACT LIKE YOU'RE NOT HERE?"
I'm a storytelling photographer. I do documentary family photography and lifestyle photography. It doesn't mean you have to act like I'm not there because I'll be there and we'll chat and enjoy some time together.
For shorter sessions, I'll prompt and guide you a bit (or a lot if you need to) so I'll let you know if we need better light and if you should look at me or don't.
Sometimes one parent looks at me while the rest of the people is looking at each other. Or I'm trying to capture a moment and people stop to look at me and smile to the lens. It's normal, we're used to seeing a camera and smile. So don't worry, I'm used to it and I'll help you out with it.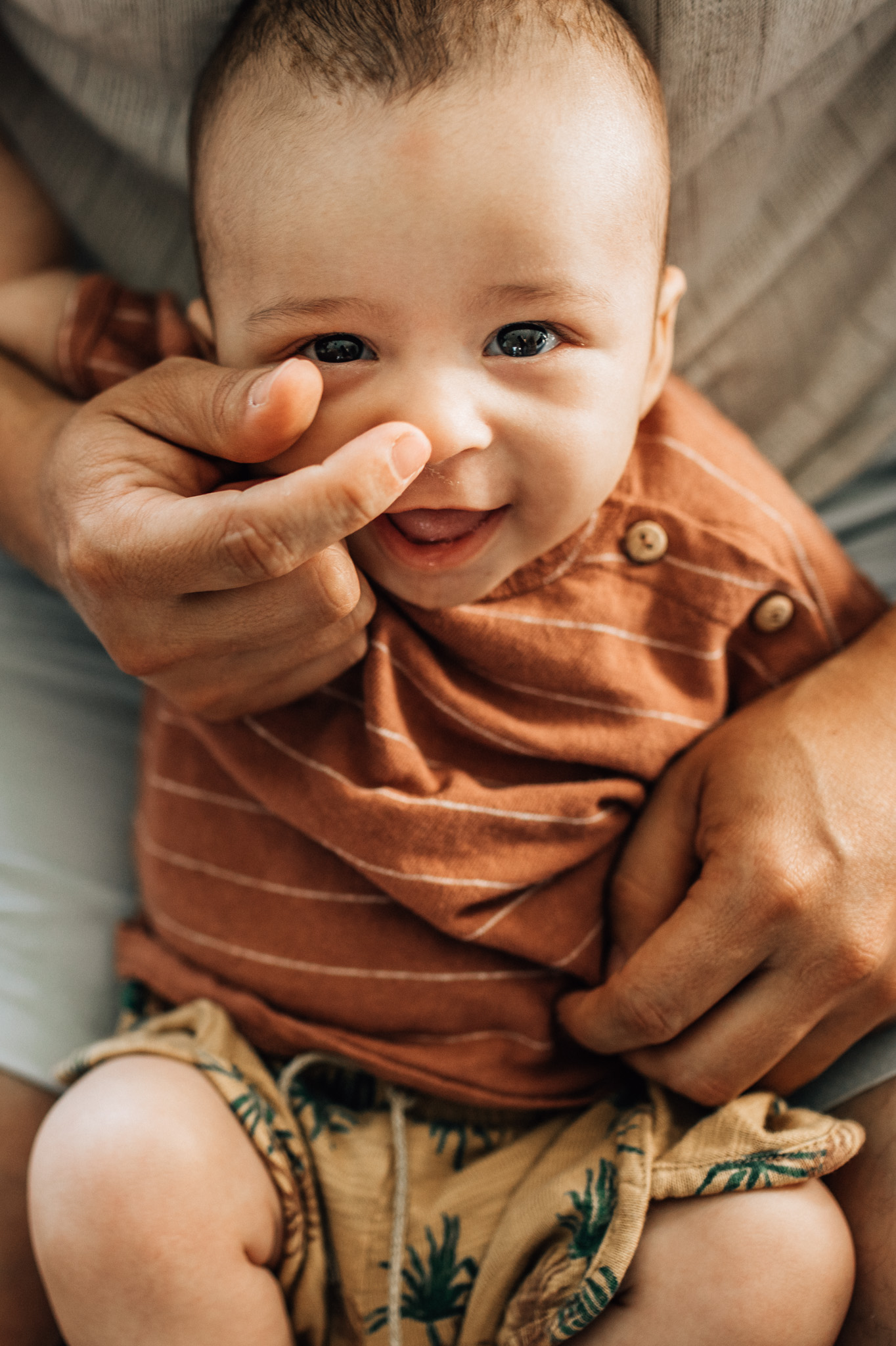 "WILL YOU PHOTOSHOP US?"
The pictures I deliver are color optimized and checked for quality. But I don't change people's appearance. I don't make someone skinnier or bigger. And I embrace every detail of childhood.
I'm a true believer than real is way interesting than perfect. And I know your children love you and feel you are enough just as you are. They're as proud of you as you are of them.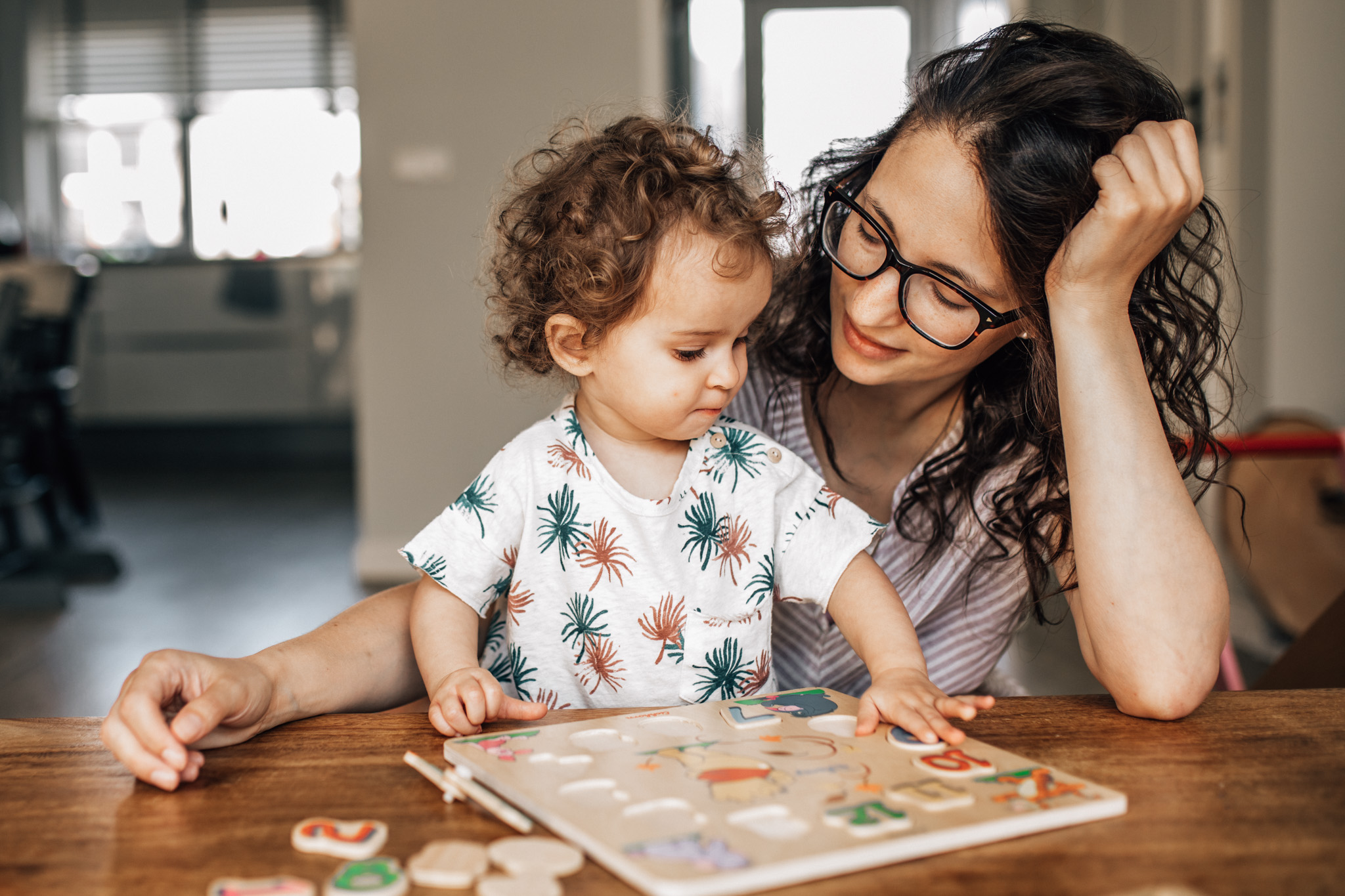 "WHEN WILL I RECEIVE MY PICTURES?"
The turnaround time to present your gallery varies from one to two weeks after the shoot.
If there's a reason why this might take longer in your particular case, I'll notify you immediately.
Prints' and photobooks delivery takes more time. It depends on how long it takes for you to choose your photos, but also, the lab and post times.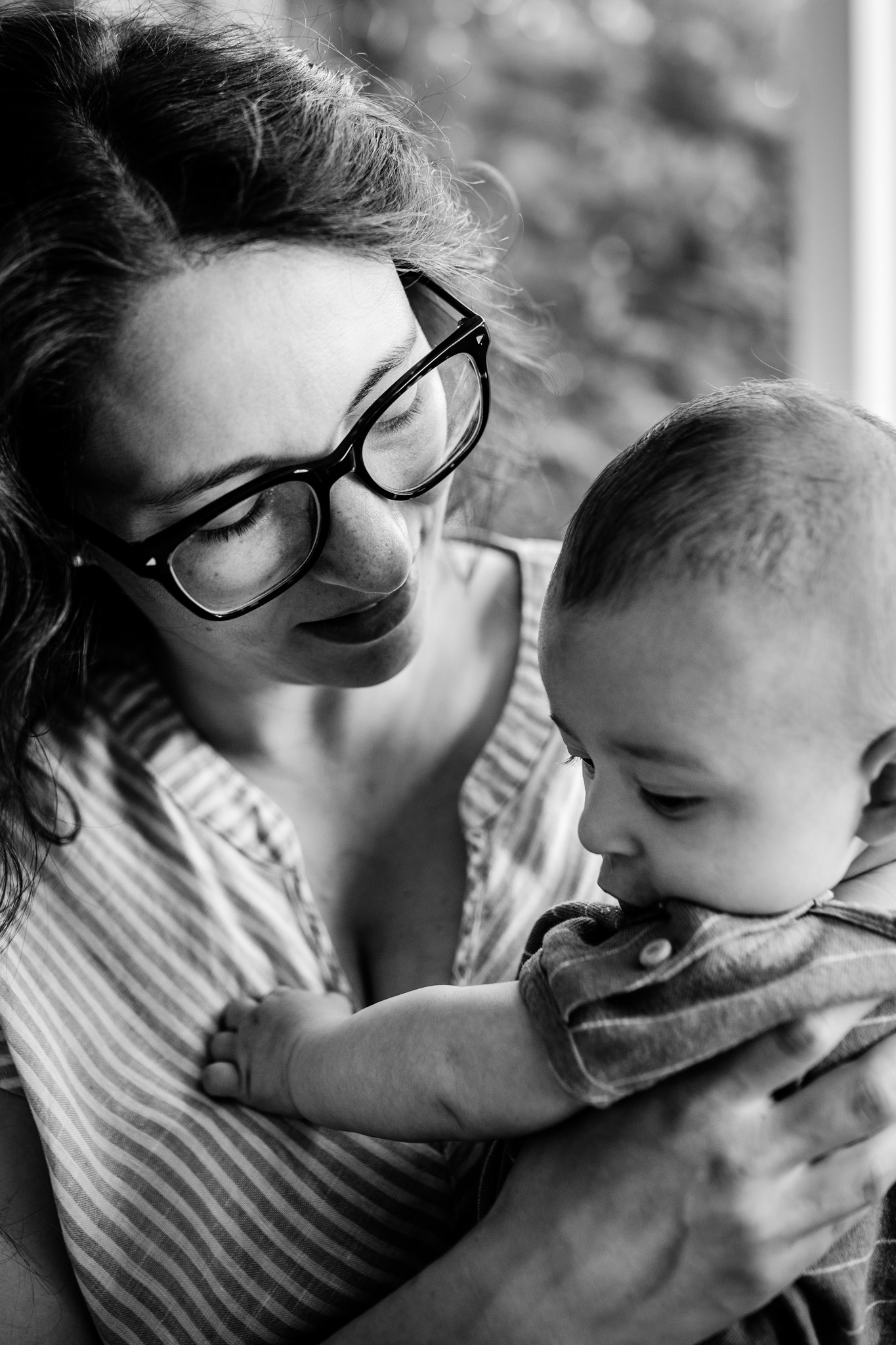 WHAT THIS MOM SAID ABOUT HER PHOTOS:
"We enjoyed the photo shoot so much – it was relaxed, non-staged, and fun – for us as much as the kids. Lucrecia knows just how to be present, without being in the way and allowing us to flow naturally with our day – while capturing all the little moments that we usually don't pay attention to.
What I really cherished is how Lucrecia was able to connect with us as a family, we felt so comfortable to have her in our home. AND, we are totally in love with our pictures.
I usually don't feel myself as very photogenic, so I was a bit apprehensive about the end result, but I was so surprised by how much I loved all of the photos and know that I will treasure them for the rest of my life."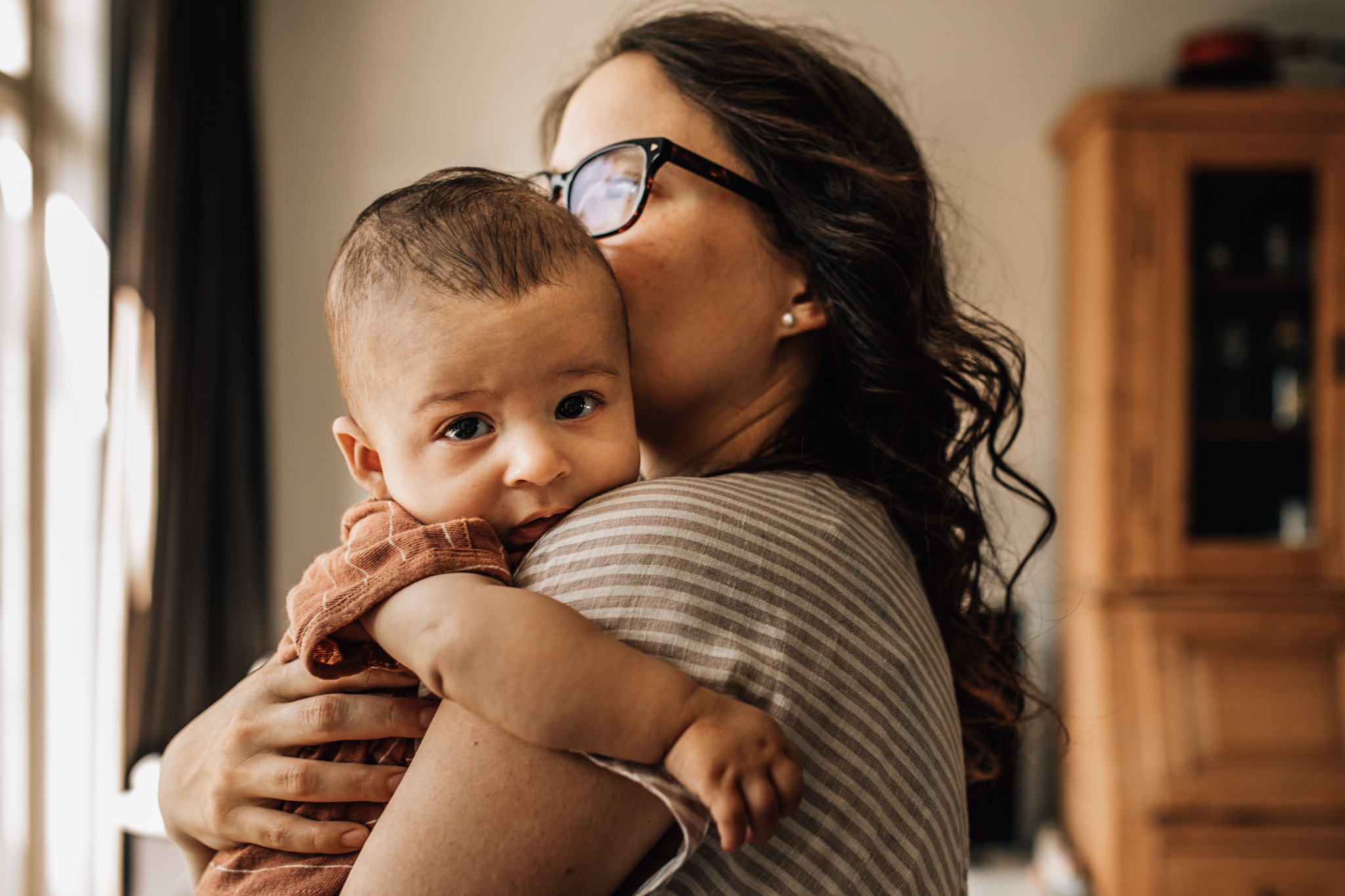 MORE QUESTIONS ABOUT FAMILY PHOTOGRAPHY IN AMSTERDAM?
Don't leave with doubts! Just fill the form and let's connect.
I'd love to hear from you!!