STUDIO OR IN-HOME PHOTOSHOOT
What's the best age for a newborn session? The answer to this question will vary according to the type of session you're planning. The best age for newborn studio photography can be up to 3 weeks old, but some photographers put a limit of 10 days or 2 weeks.
This is because, after day 10, baby wakes up more often, and becomes much more aware of his surroundings. Also, during the first 2 weeks, baby sleep is deeper and it's easier to pose them without them being aware of that. The other thing some people might consider is that after the 2 first weeks some little ones develop baby acne, and they rather avoid it for the pictures.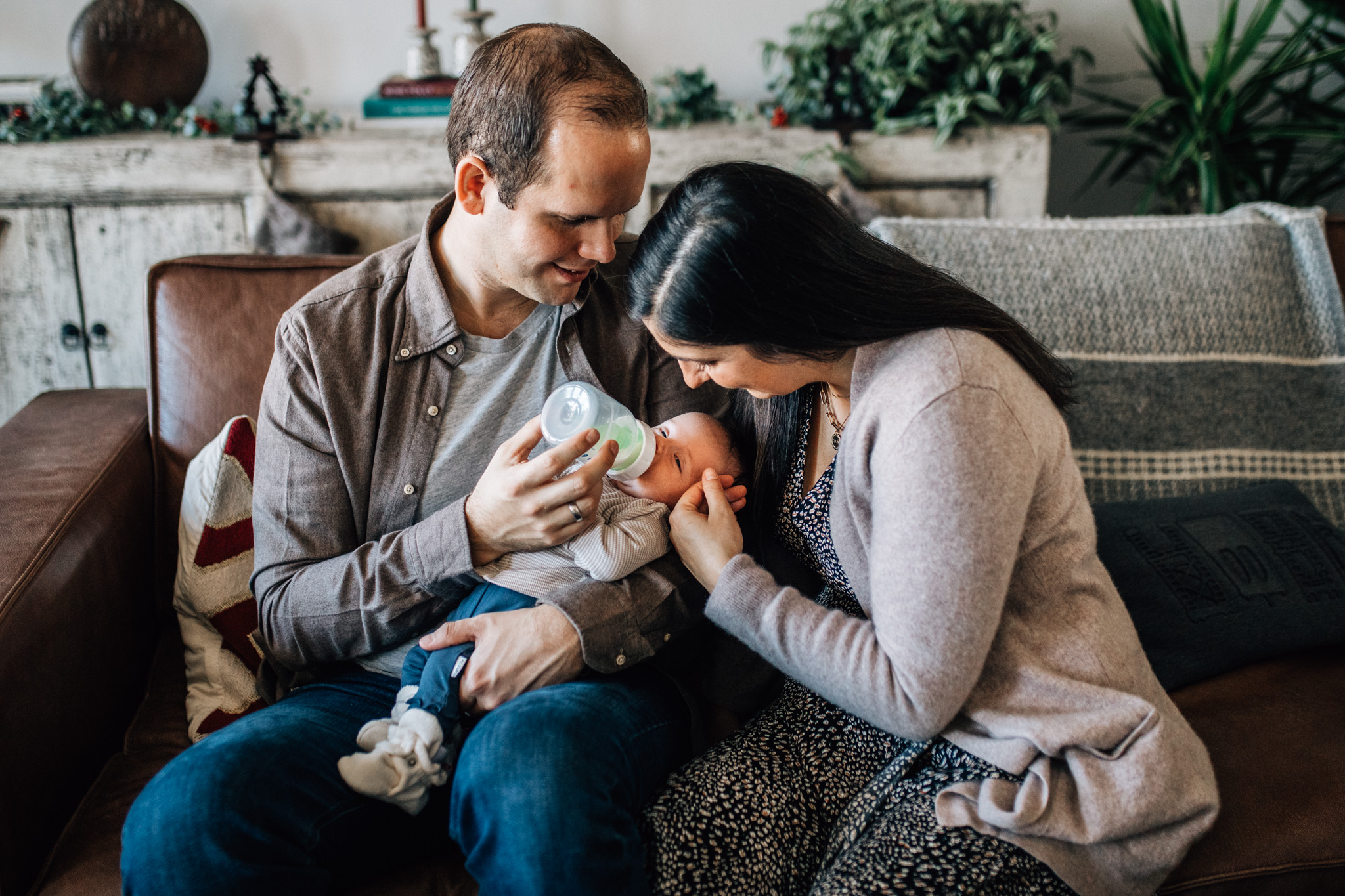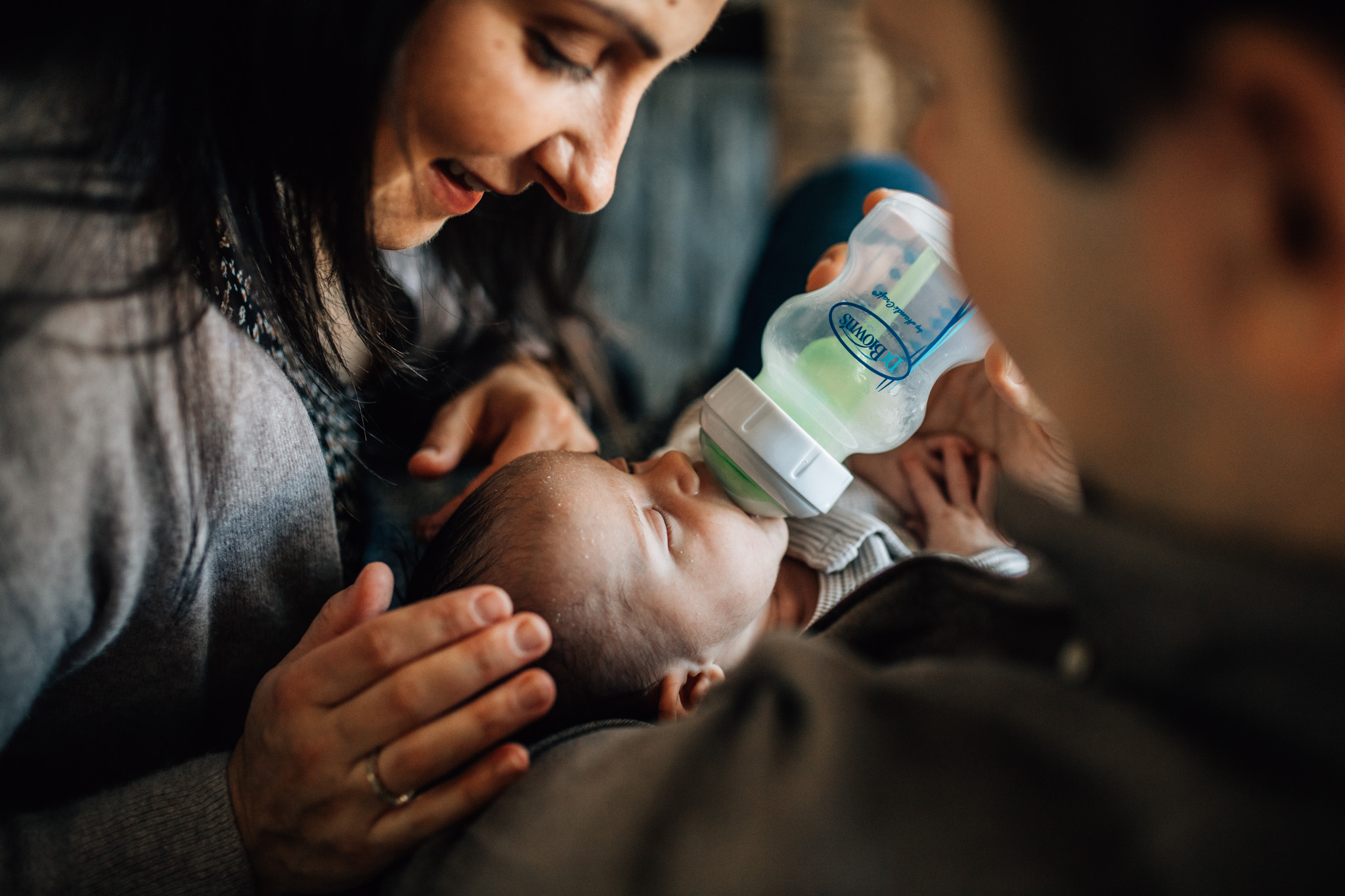 In-home photoshoots are completely different. Personally, I don't like to pose babies and I don't need them to be asleep during the session. I just go with the flow and capture the details of their first weeks at home.
I love mixing some portraiture with candid moments, and I do give some suggestions or a little direction to always get the best light possible inside the house, but I never work or edit in a way that would change the appearance of a person, and especially, of the baby.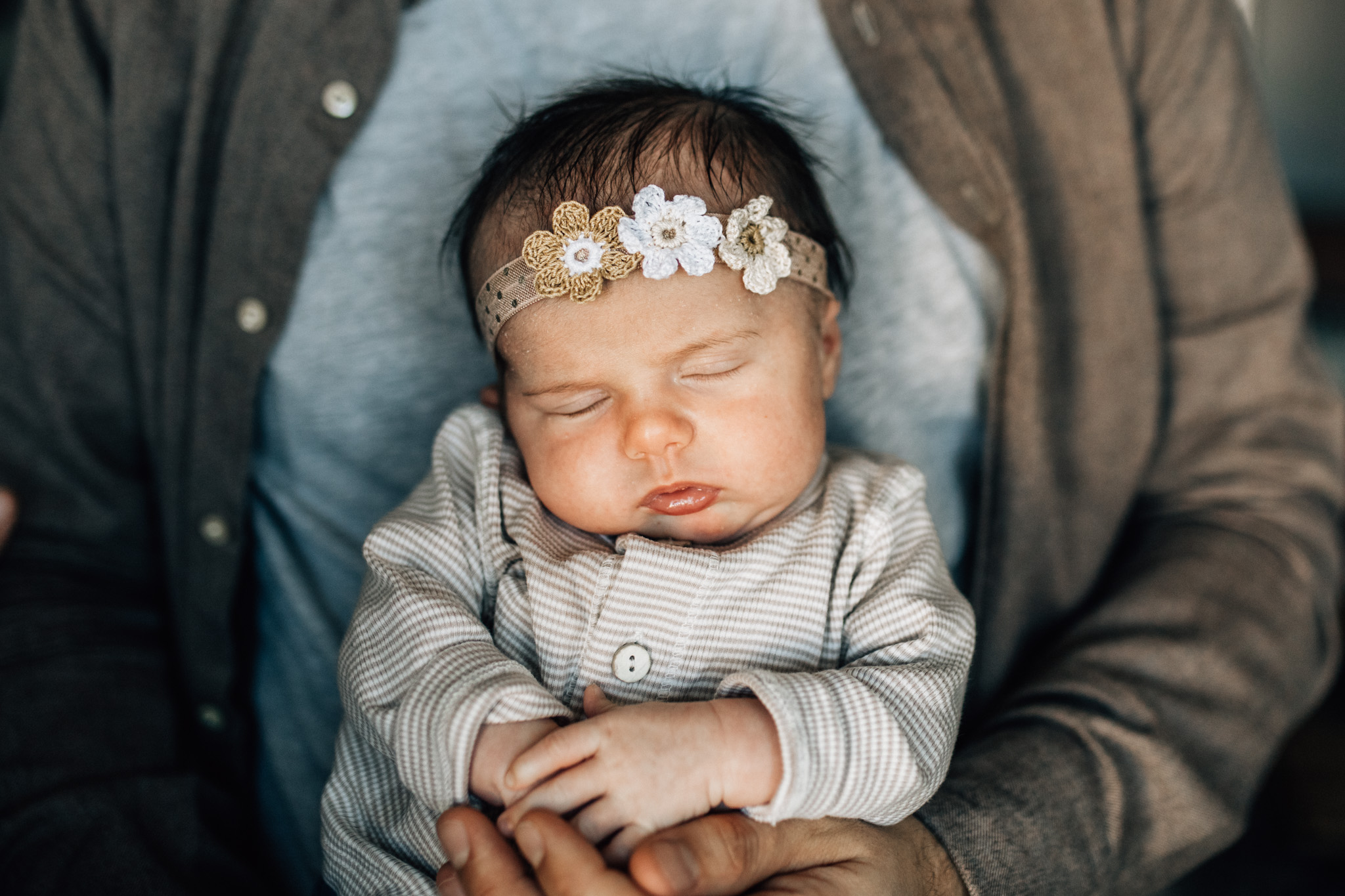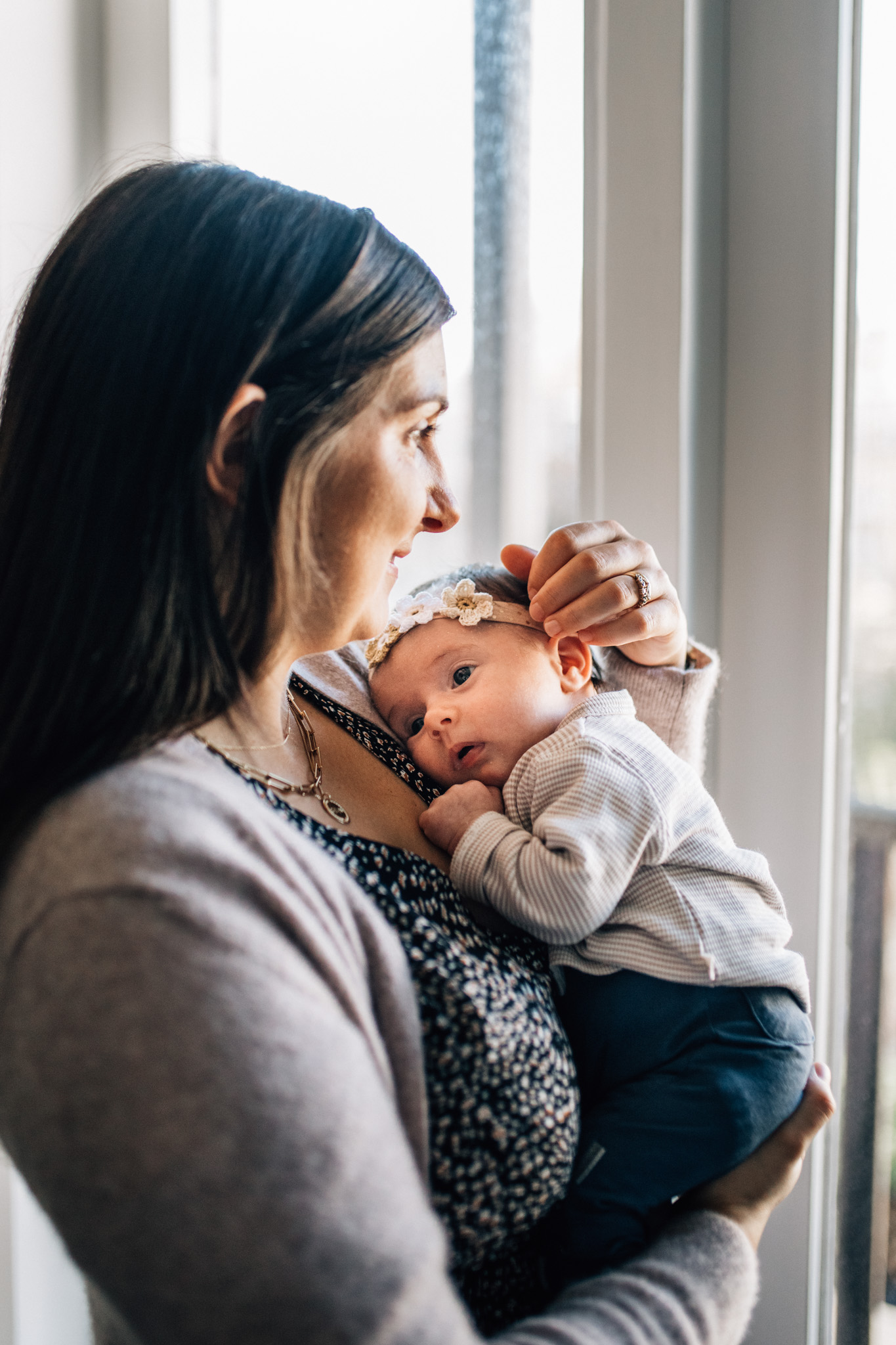 Because of my approach, there's no right moment to photograph your family.
You just need the urge of celebrating and preserving the moments you share with the ones you love.
Time goes too fast, and you're aware of how suddenly everything will become a memory.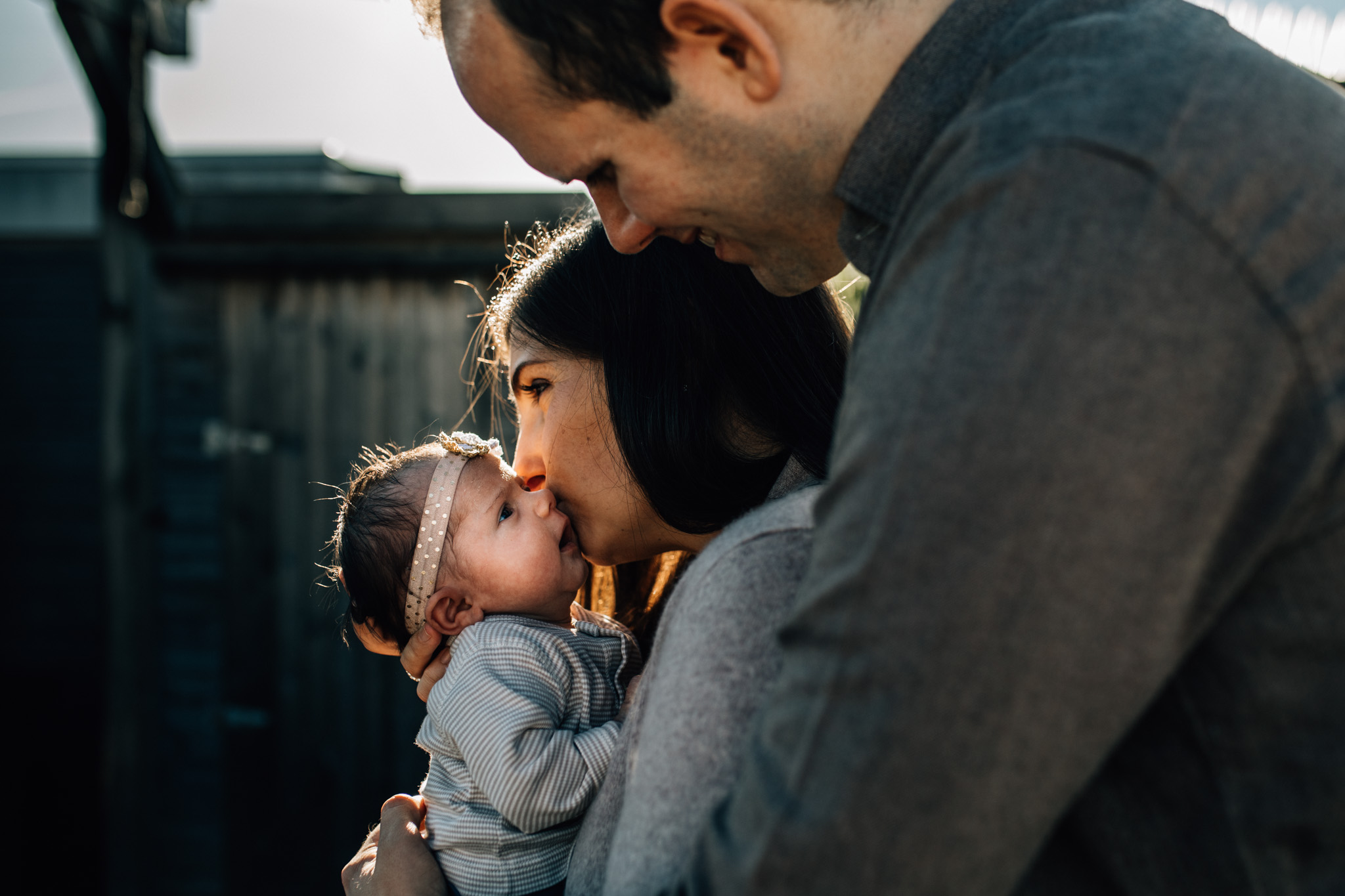 THE BEST AGE TO PHOTOGRAPH YOUR NEWBORN AT HOME
That being said, I do think it's important that, if you want to preserve those details that last for so little, you plan your photoshoot within the first 4 or 5 weeks of your baby. After this period, they'll still be babies and we can still schedule your session, of course. But the newborn appearance will start fading pretty fast. Babies become more chubby (which is also beautiful and I love to photograph that too!) and some details, like the extra skin on their tiny hands, will already be gone by then.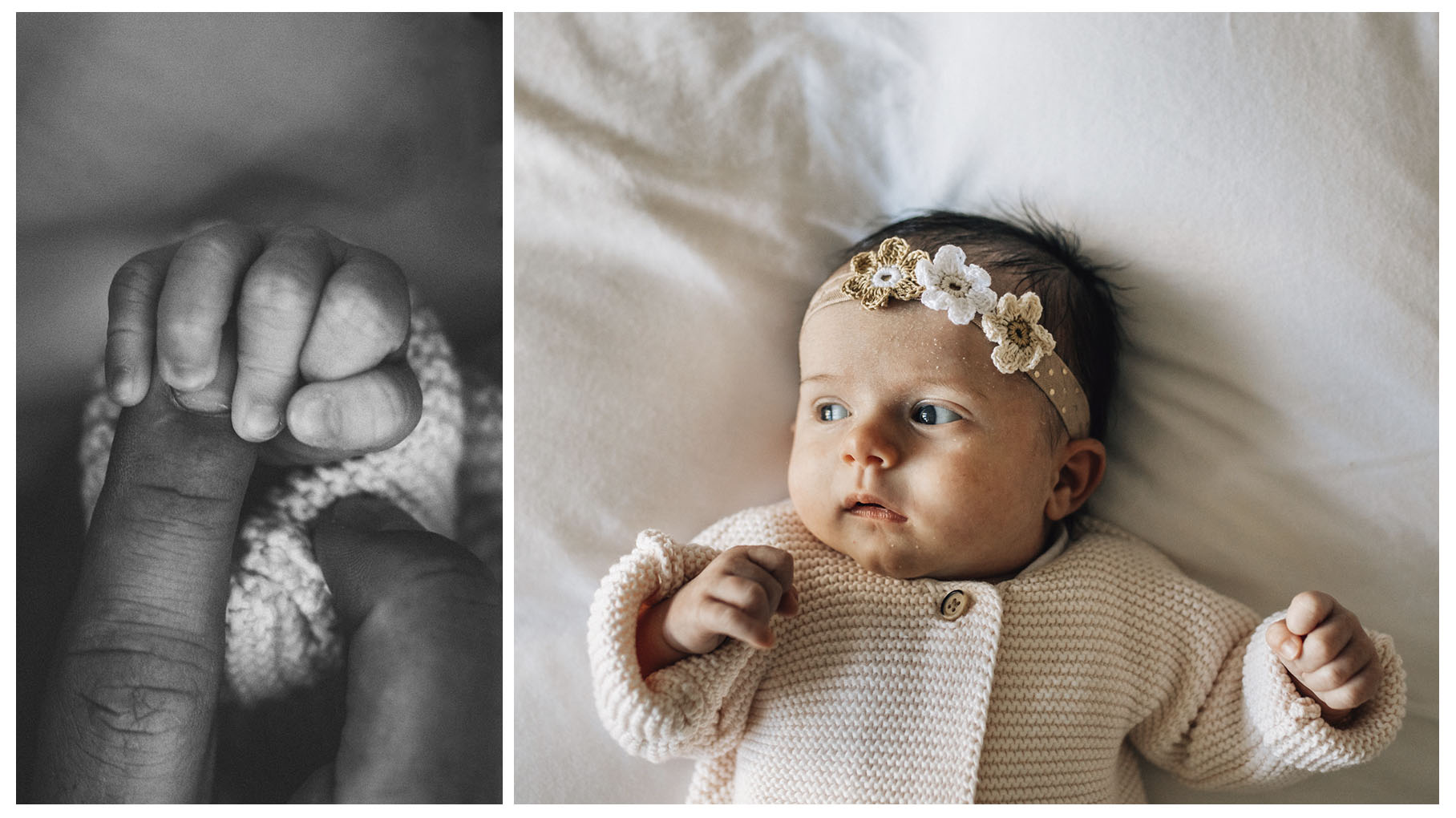 I will add that in my experience (and this I'm sure will vary from one family to another) when there are older children in the house, they are much more relaxed during the first 2-3 weeks of the baby. This is because even if they're super excited and a bit overwhelmed because of all the changes they're facing, so far baby just sleeps a lot and the other partner can stay at home to take care of the new family routine and chores.
(If you have a toddler and are expecting a new baby, I highly recommend this article)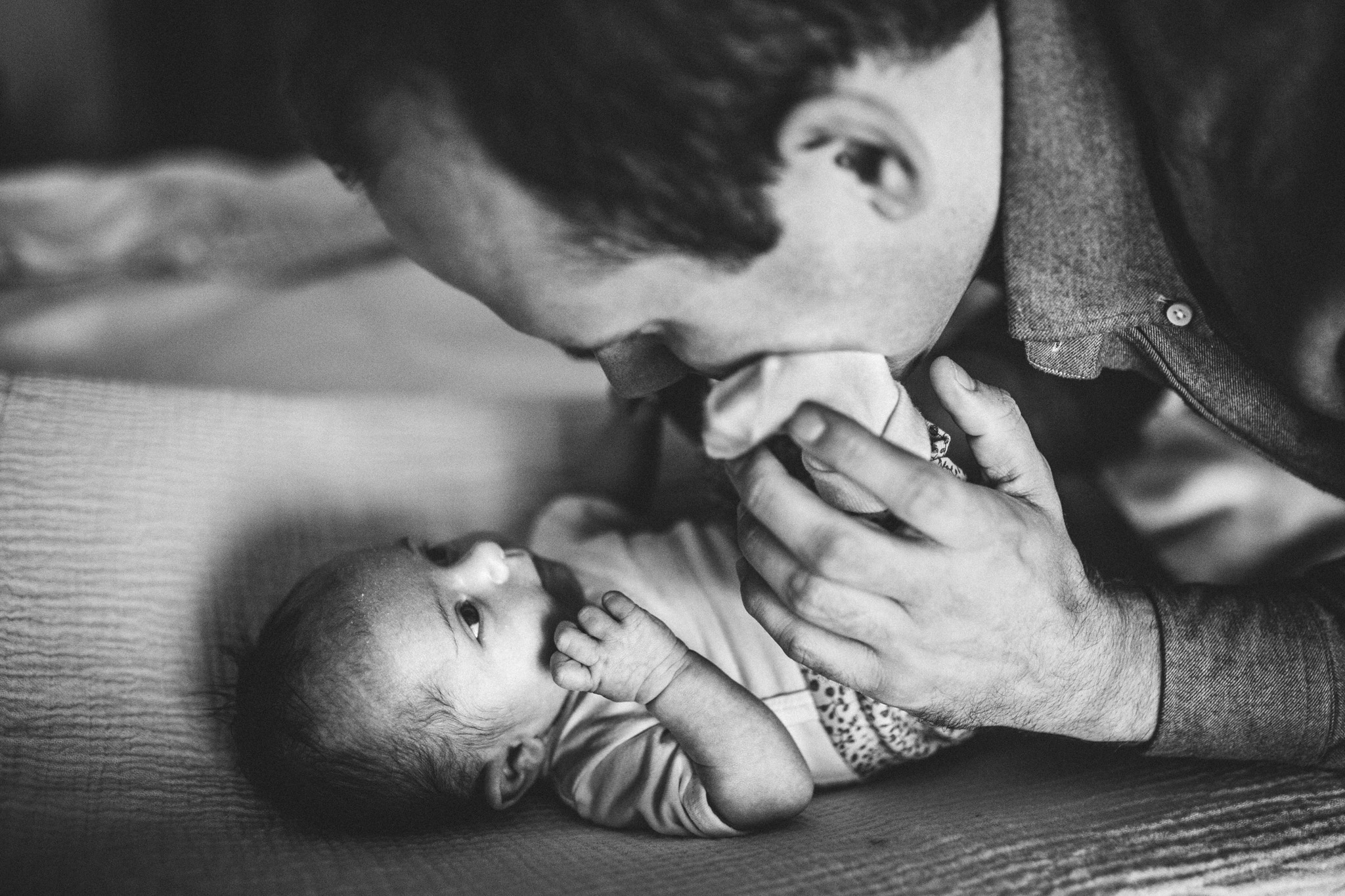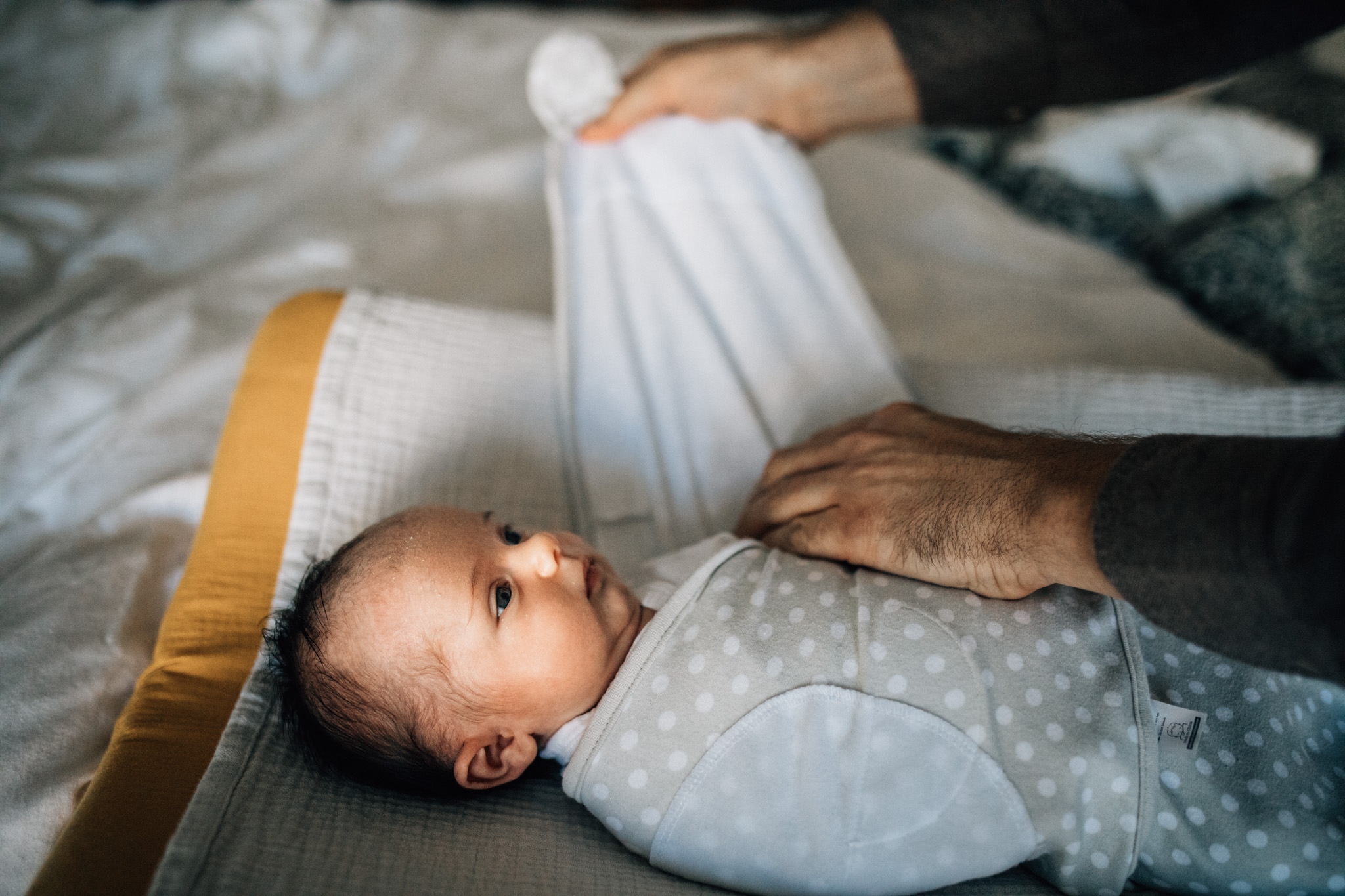 No matter how old your baby is, there are some things to take into account to make your session smooth and memorable. If you're expecting your first baby and you'd like to capture your tiny piece of stardust at home, you can take a look at this article to get a few helpful tips to make your life easier that day.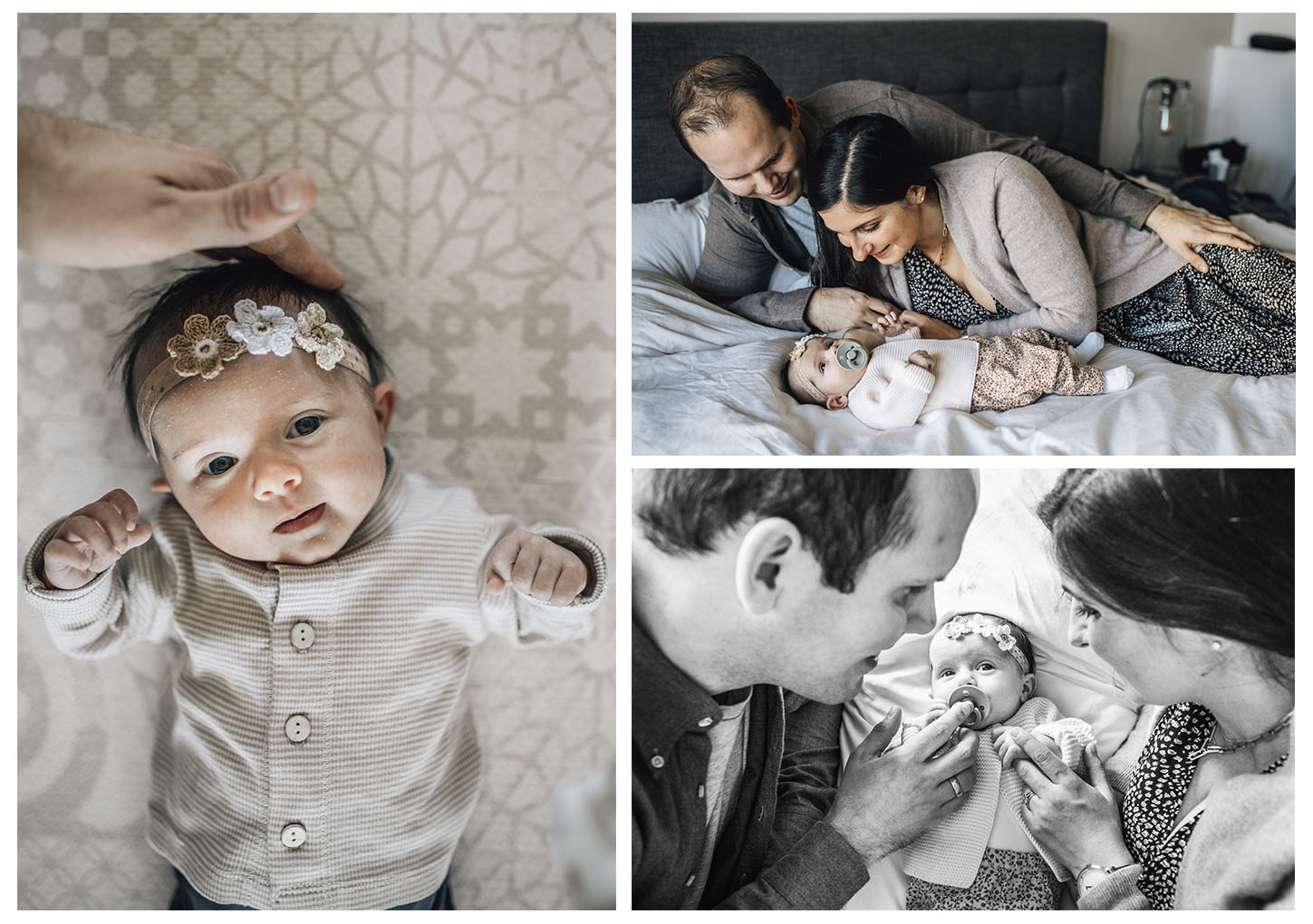 SHOULD YOU GO FOR A STUDIO PHOTOSHOOT OR A LIFESTYLE SESSION AT HOME?
If you still doubt having the photoshoot at your place because you don't know if it's the right thing for you and your family, perhaps you can take a look at this post where I talk a bit about it.
And because I'm aware this is not for everyone and some people really want the posed photos of their babies, here's a useful link with info about when to photograph your baby in a studio and what to expect from it.
WHAT'S THE BEST AGE FOR A NEWBORN SESSION
Now you know that it depends on the kind of photos you want and the things/details you want to preserve.
There isn't a right answer for everyone, but there's a right answer for you.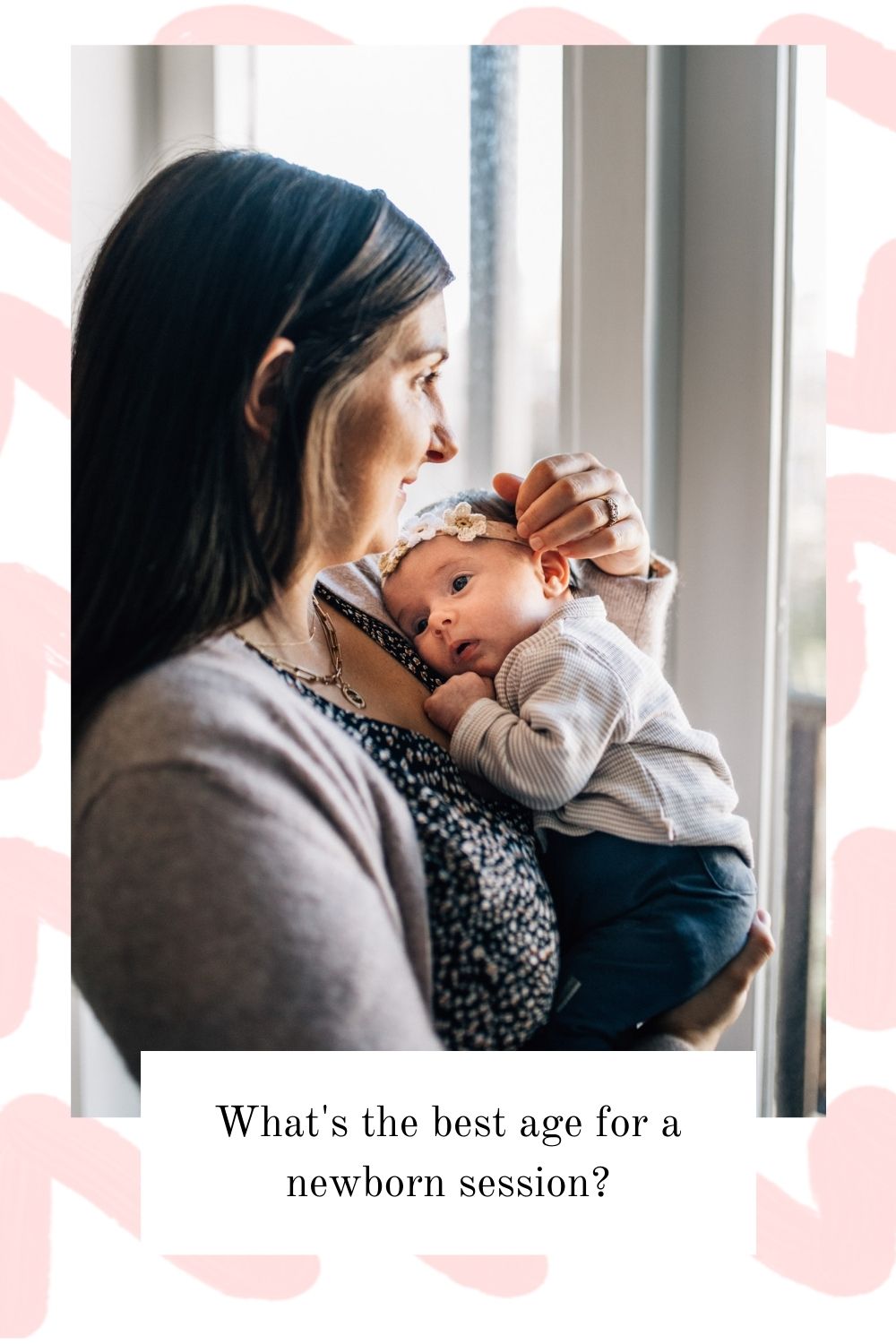 Need more info? Don't leave with doubts, just get in touch!