When planning a family or newborn photoshoot with a toddler, parents always express the same concerns. They're mostly worried about their kid's behavior and how hard it can be to keep them focused on the session.
That's one of the reasons I started posting about the things you need to know before your in-home session. I want to take the stress off parents' shoulders as much as possible. But also, to assure them that the only way to make the photos work is to have fun.
No one better than you knows how to make your child enjoy the moment. And to be honest, the only thing your kids need is that you stay focused on the time you spend with them.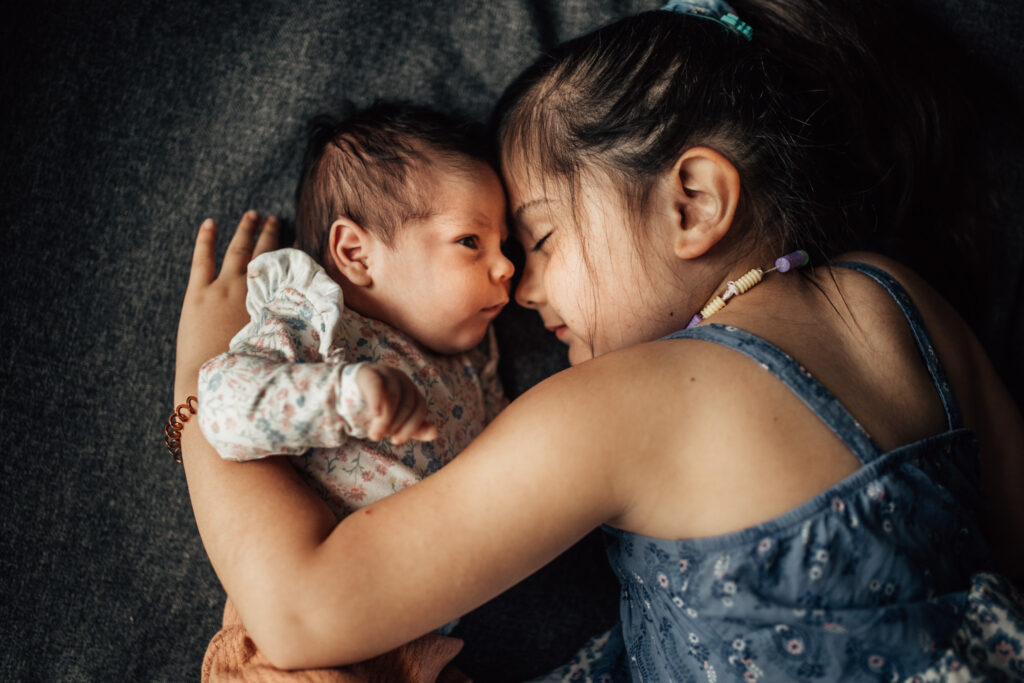 SO HOW DOES A FAMILY OR NEWBORN PHOTOSHOOT WITH A TODDLER WORK? WHAT IF THEY GET UPSET?
So far, I never had a child making an impossible tantrum while I'm there taking photos. Yes, there has been some crying. But also comfort, love, and hugs from their parents.
I'm not afraid of those moments. And I'm also not uncomfortable photographing them in a respectful way.
But I take their emotions seriously: if they say or show me they're uncomfortable with it, I will put my camera away until they feel better.
The curious thing is that most parents are more than just ok with having those photos: they actually love them!
Not only to celebrate childhood in all honesty. They're also showing their children it is ok to cry and be upset. That happy families are not those where such moments don't exist, but the ones where they learn and grow together. Where they support each other.
And they get to keep and treasure the hugs and comfort they still can give to their children in such a strong deep way.
It will change a ton the way they cry when they're older, and it will change a lot the way you calm them.
FOR A FAMILY OR NEWBORN PHOTOSHOOT WITH A TODDLER, THE MORE WE LET THEM BE THEMSELVES, THE BETTER THEY WILL FEEL.
Being a mother myself, that for me is some kind of mantra. All my clients know that if there are children in the session, they'll lead it and we'll adjust to them.
JUST LET THEM LEAD
If they want to play, we play. If they want to show me something, I photograph that. If they cry, we comfort and cuddle them.
I let them be sure that I'm in their homes for them (even when I'm there because a new baby is joining the family).
To get beautiful photos of your family requires only to enjoy a beautiful moment together. There's no secret weapon. You just need the wish to celebrate your family and treasure your memories for you today and for your children tomorrow.
To prove to your children how important they're for you. That they're part of the team, they belong with you.
Don't they?
If you want to capture genuine and beautiful moments with your kids but are still afraid of how it may turn out, simply fill the form and get in touch, I'm more than happy to answer your questions!
REACH OUT: