Yes, I decided to write a post with my personal faves from last year. 2019 was a rough year, so I wanted to go through my photos and celebrate the good things that did happen. To embrace them, to learn from them and repeat them, of course.
January
Last winter was our first winter here and it's been hard. I honestly think February was the worst of the winter months and here's why: during January we enjoyed the snow (and the Christmas lights!).
You can actually see some photos of our first snow ever during December 2018 (yes, I met the snow just one year ago). It was magical and it felt like living.
So with you, my personal favorite from January 2019: my little one running on the sidewalk, wearing her snowsuit and surrounded by little white spots of magic.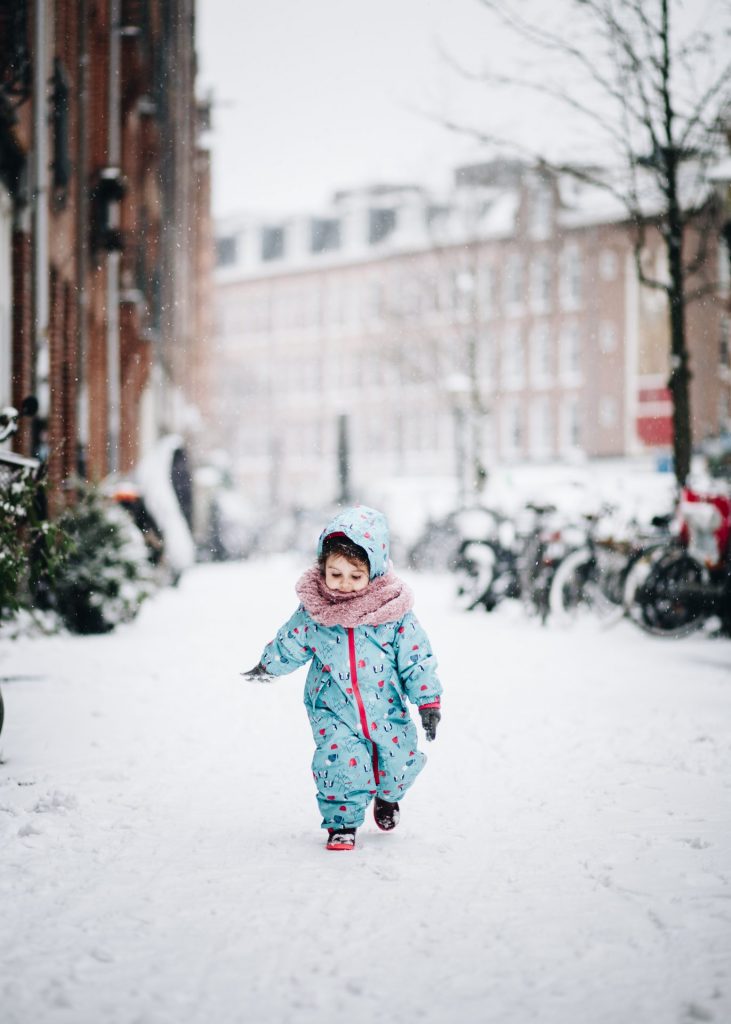 February
What a terrible month. February was difficult, in fact, the whole year has been difficult. But the gray and cloudy sky, the bald trees and short days without the Christmas decoration and carols on the streets are a bite hard to swallow.
During the winter, every time we saw a ray of sun, we decided it was time to go outside.
We spent many hours on different parks of the city absorbing all the vitamin D we could possibly get.



March
Women are made of fire. This is one of my personal faves of the whole year. It's personal even if my family is not in the picture because I was there to join the march, to yell with them that our bodies are no one else's property. To yell that "no" means "no".
We want to be alive, we want to be free.
Our rights are human rights.



April
A ray of light. During April my parents came from Argentina for the first time. They enjoyed it a lot and we enjoyed their company so much.
Helena was crazy to see them, she recognized them so fast at the airport and she woke them up every morning during their stay here. I didn't have much time to take this picture and the light was terrible, but even if it's not a good one in terms of technique, it's a photo that I'm sure she'll love to have in a few years.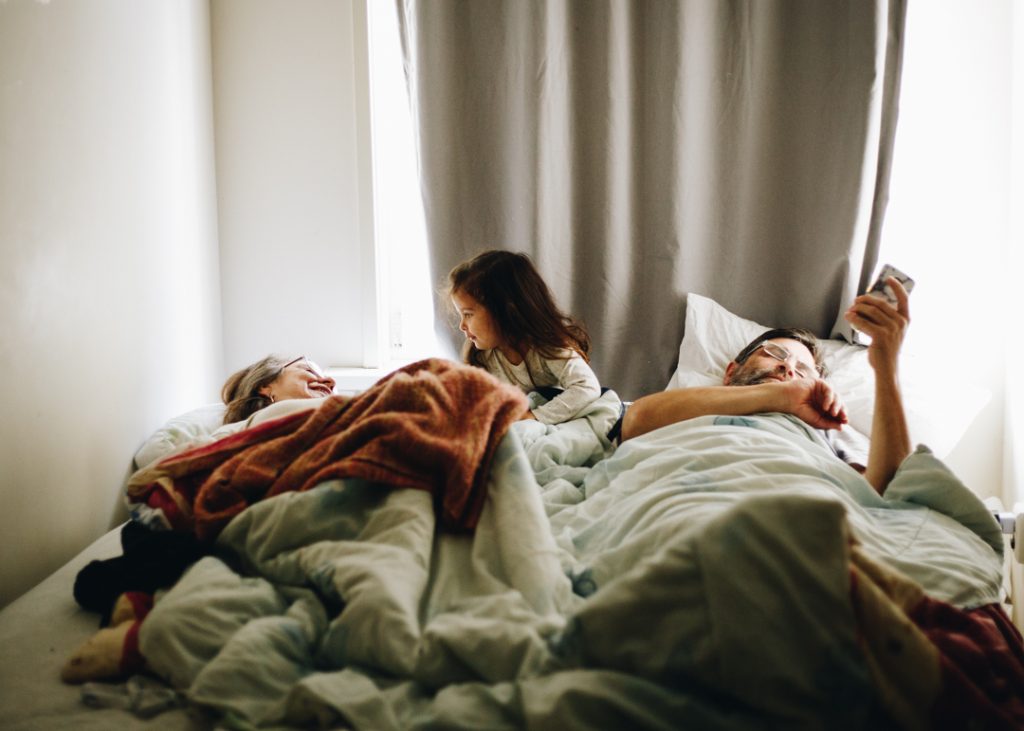 May
As we did baby-led-weaning, my daughter didn't know about spoons becoming an airplane until she was almost 3 years old. And she loved it.
Of course, we also had to be fed by her. My husband didn't enjoy the moment so much (it took longer than it should) but here's one of my personal faves even though it's definitely not a favorite of his.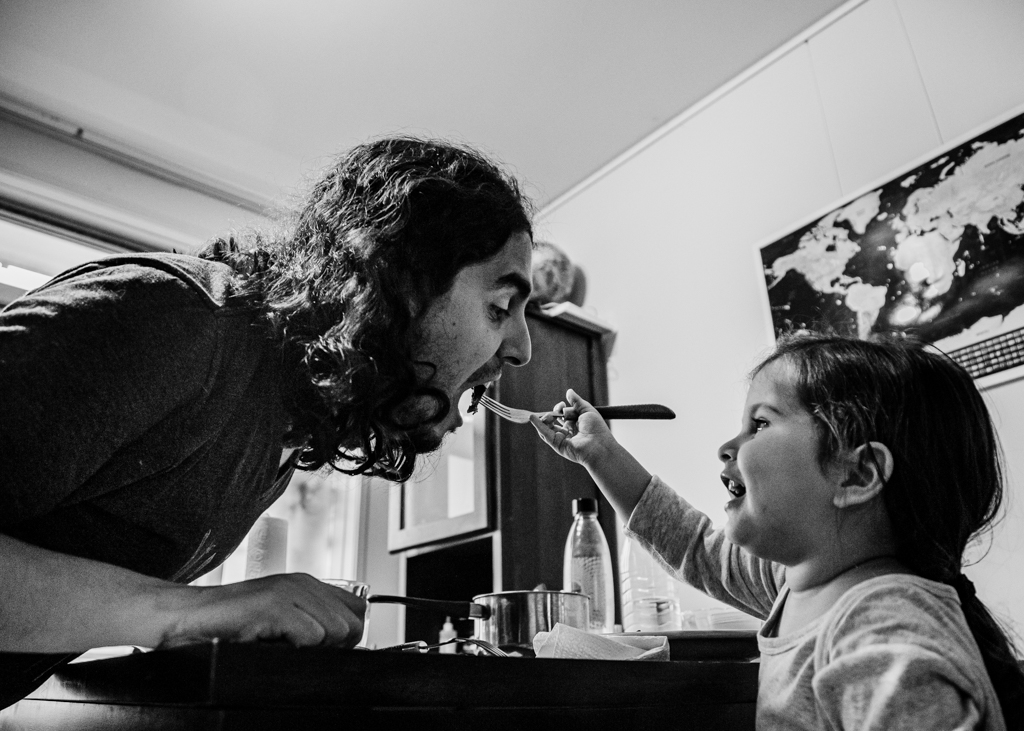 June
If February was terrible, I don't think I have enough words to say how much I hated June. That month, in just one week, one of my cats got sick and passed.
It was terrible for many reasons, other than the loss of a loving pet and family member. It changed me in different ways. And it's still so hard to deal with this grief, I just can't put it into words.
Besides that, my mother in law came to visit. She was there when everything happened and she helped us tremendously. Helena enjoyed her so much!
Seeing her playing with her grandparents during this first part of the year was a joy, and it taught us many things about raising a child while being expats living so far from our family.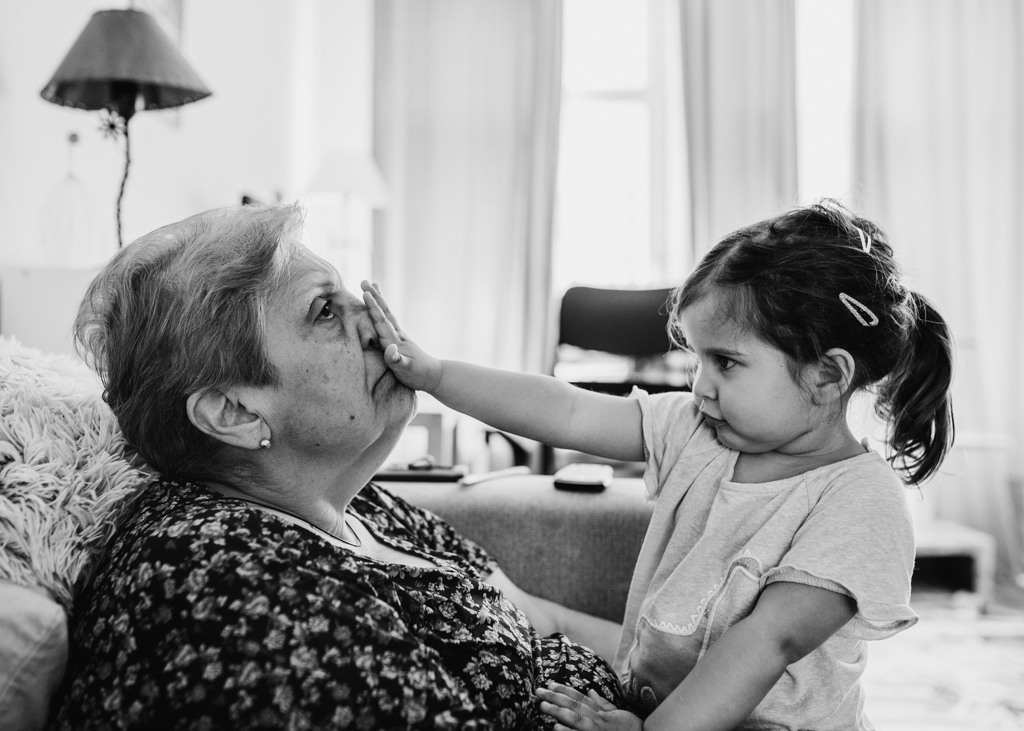 July
The morning when she turned 3 was lovely. She woke up her dad like every weekend and they stayed in bed together while I prepared her a muffin with a candle to blow. The morning routines are always my favorites. Of course, they're also a bit of a nightmare.
But every day we're together, trying to start the day in a loving way, avoiding screen time. This picture is about that. And it was her birthday.
So simple, I love it.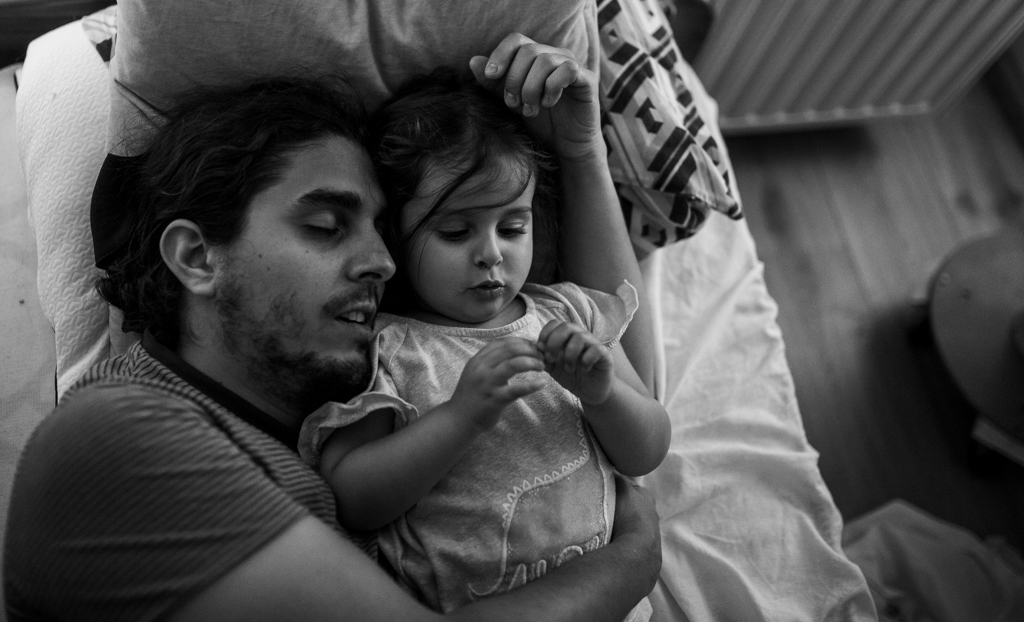 August
We spent a few days in Italy. What can I add? Sardinia was incredible, the Mediterranean sea indescribable, my two daughters were so happy.
This day we travel a few hours just to see the sunset at Is Arutas. The day and the beach were perfect. Many of the sunset photos are in color, but my fave from this day is this: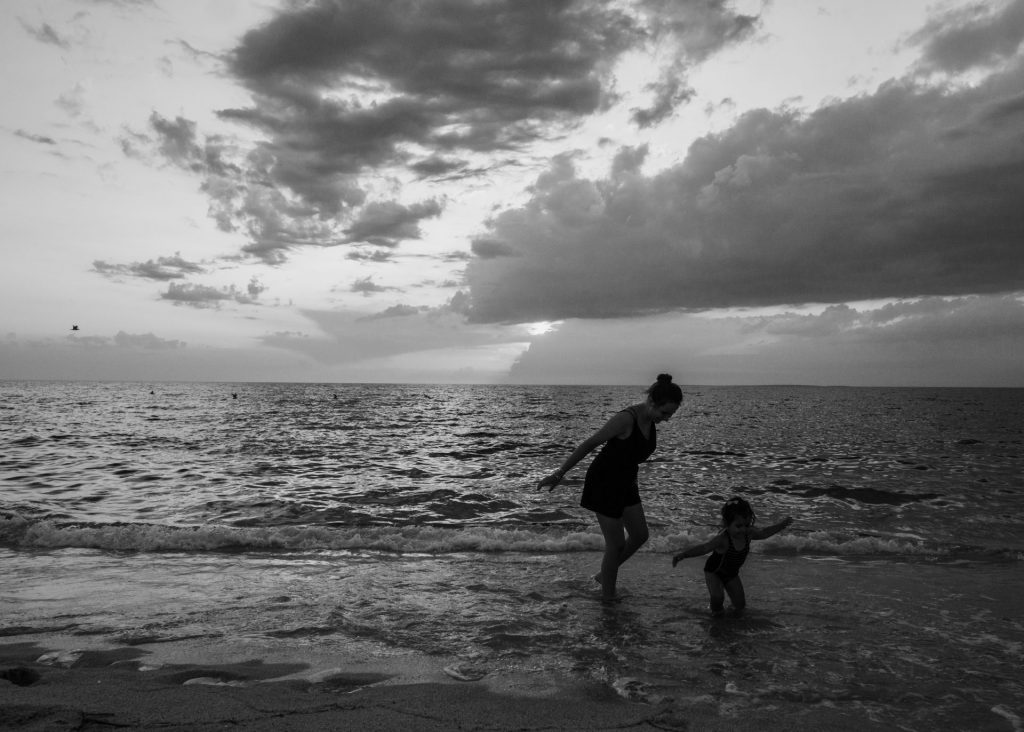 September
Nothing special about this day but how fun it was. When you're a parent, trying to do the things you like almost always involves doing it with your child.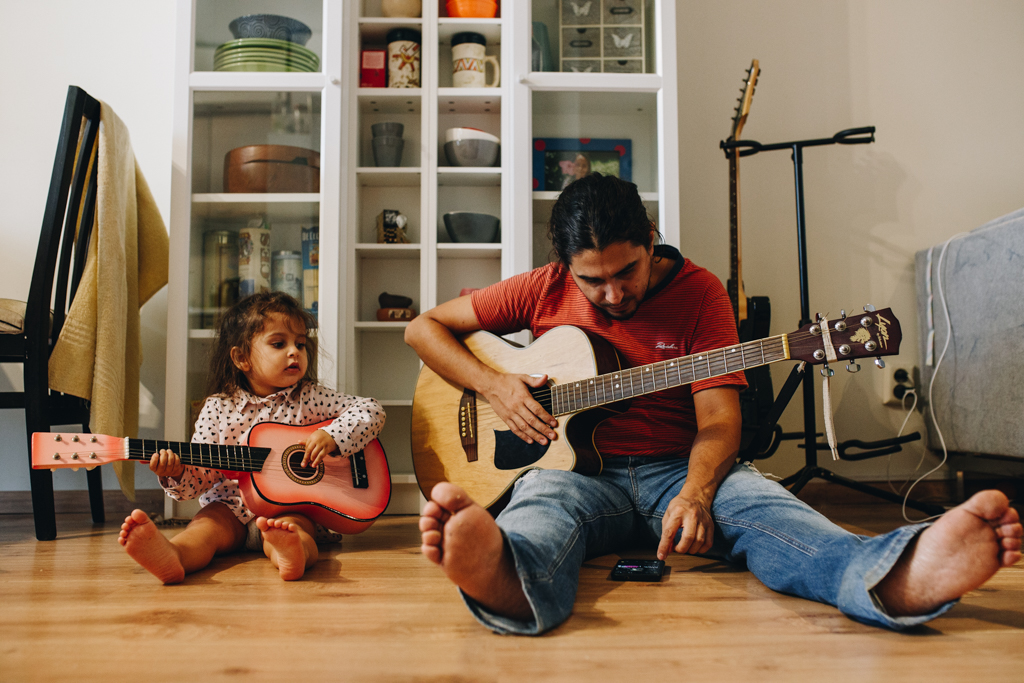 October
Yes, we traveled again. And again to the Mediterranean sea.
I have a strong fascination with the sea and having this one so close makes it irresistible. We didn't expect to fall in love with Croatia the way we did: the food, the people, the landscape, the weather… we came back home planning our next trip to the same place.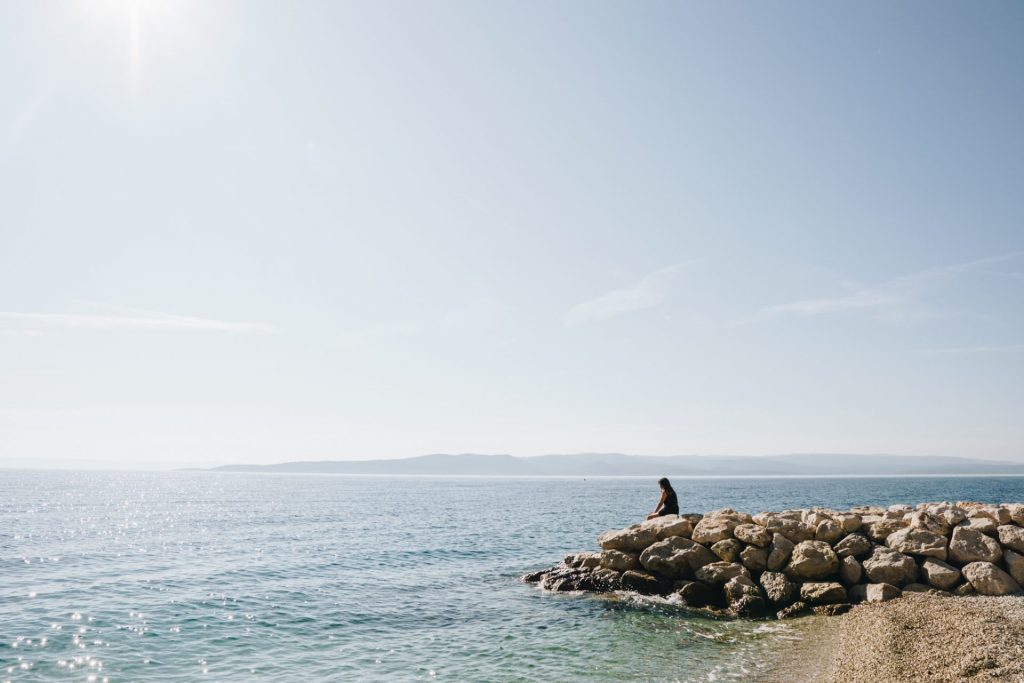 November
One of the best things about winter in this city is Christmas lights. I'm sorry if I don't find the cold as gezellig as others. Chocolate, candles, and tea are not enough to fill my soul.
But when the weather is not so bad, I like to take a walk around and enjoy my city without so many tourists and with such lovely Christmas decorations.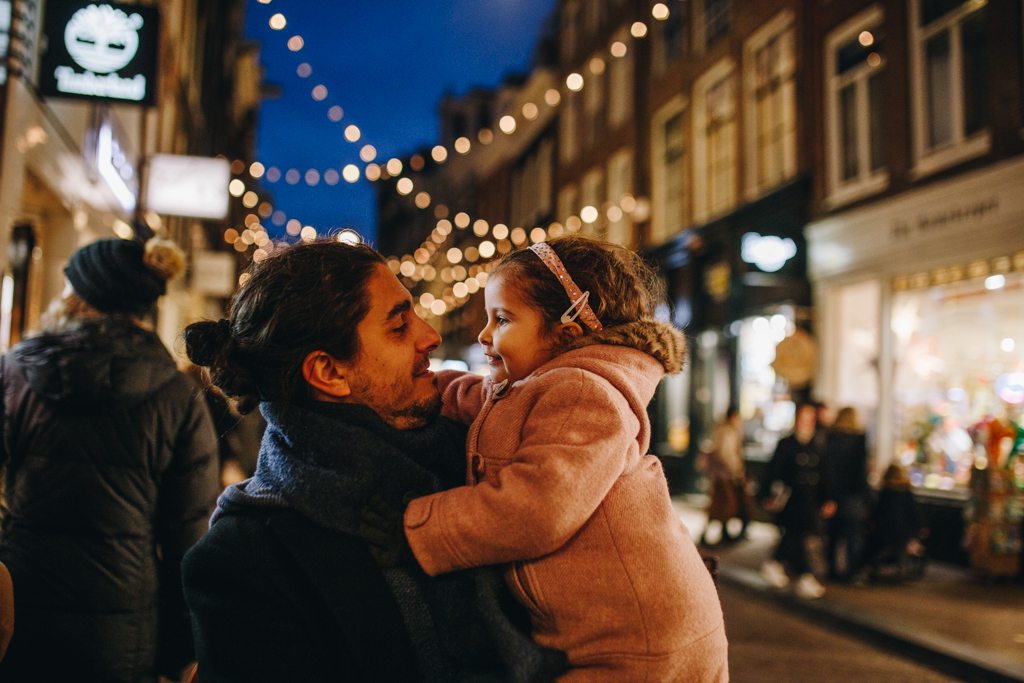 December
I didn't take many personal photos in December. I worked more than I thought I would and also, I was in a strange mood.
This picture was one of the few personal photos I took. That weekend was the first time Helena's stomach was sick. She had never vomited before and she was so tired and overwhelmed about the whole thing.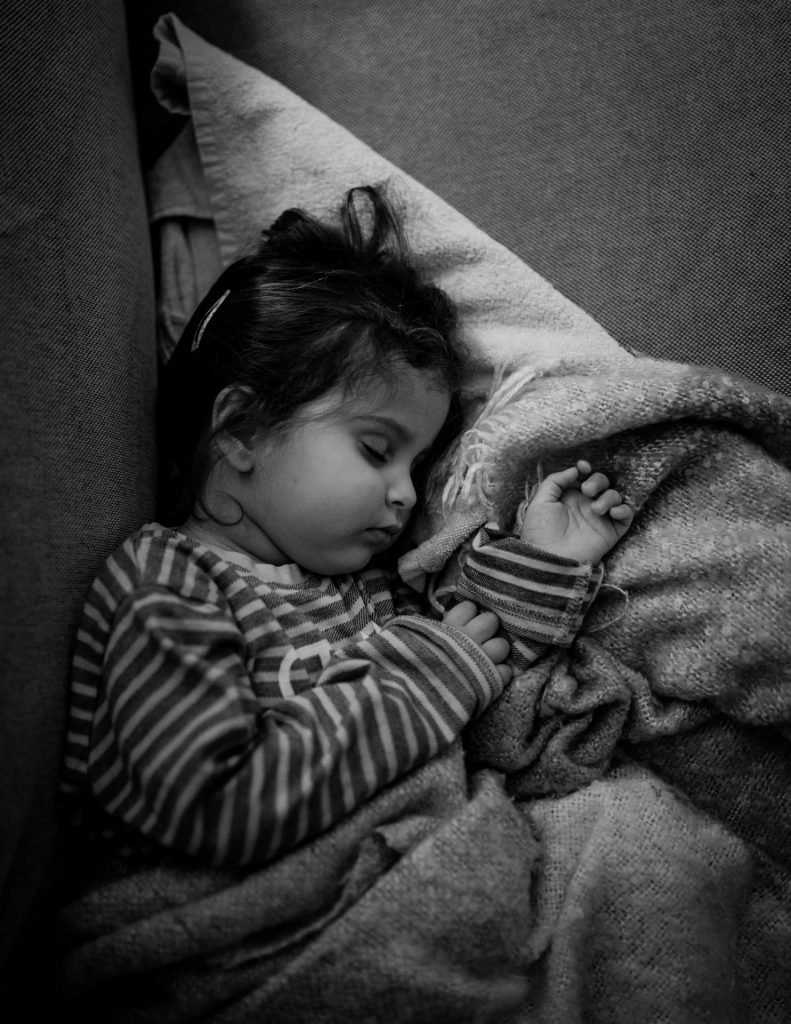 Why are these my personal faves?
I talked before about what I think of family photos. I do have a lot of loved pictures where we're angry, arguing and many of them with Helena crying.
But after such a difficult year, I decided that this post should be dedicated to the good ones. To teach myself that indeed, I had very good moments. My personal faves from 2019 are not the cutest but the ones I need to see and frame.
Last year I grew a ton. I discovered how resilient I am, how strong my family is. I've been to new places, I had the chance to travel and to meet new, amazing people.
We laughed. We've been loved. And we'll do it again this year.