Amsterdam is amazing, and in such a beautiful city, making the conscious decision to offer mostly in-home family photography was challenging and a little scary. But my why was clear and strong, and I knew that it was worth it.
The first sessions I did took place because a new baby was arriving home and parents wanted newborn photos. I remember them vividly, and I still love and cherish those sessions very much. But even though my work with newborns grew exponentially in the last years, most of the times people hire me for a family photoshoot, there's no milestone involved.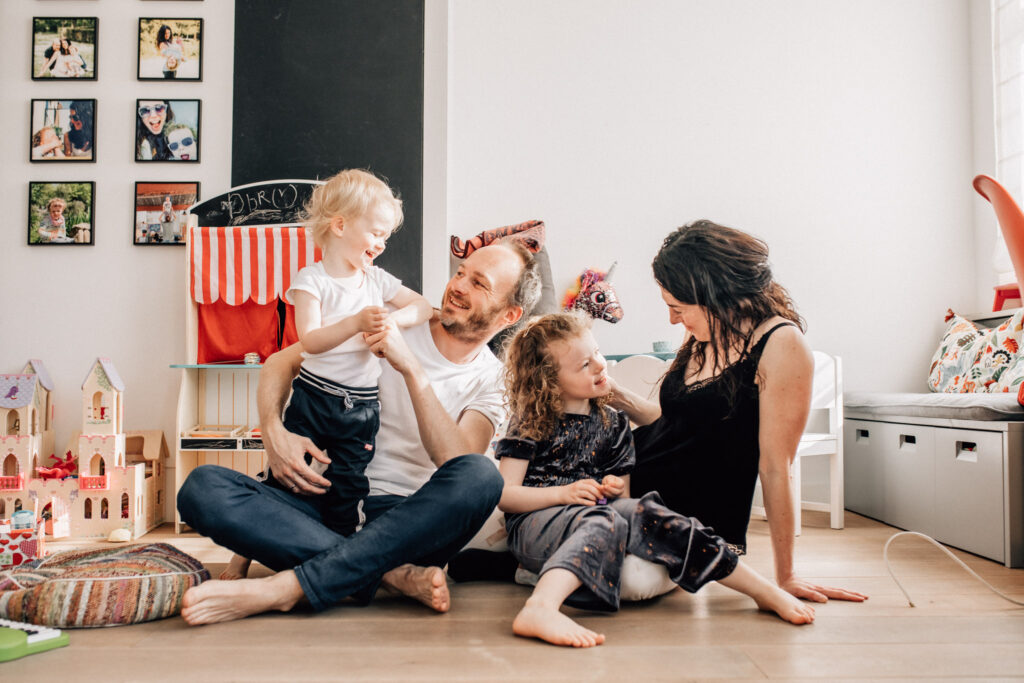 The vast majority of my family sessions take place because time with children went fast and a parent realized that their child doesn't fit in their hands anymore.
Family Photography in Amsterdam: choosing a photoshoot at home
There's something really intimate about photographing a family in their home.
When we plan an outdoor session images turn out to be spectacular, but people tend to be much more aware of the camera and the need of posing and smiling.
The experience of being at home is much more relaxed, especially for young children. They know their house, what to do, where to go, and even if it is a special occasion when I'm there (because even if most things seem ordinary, having another person at home holding a camera makes it different) they still feel confident and secure in their safe place.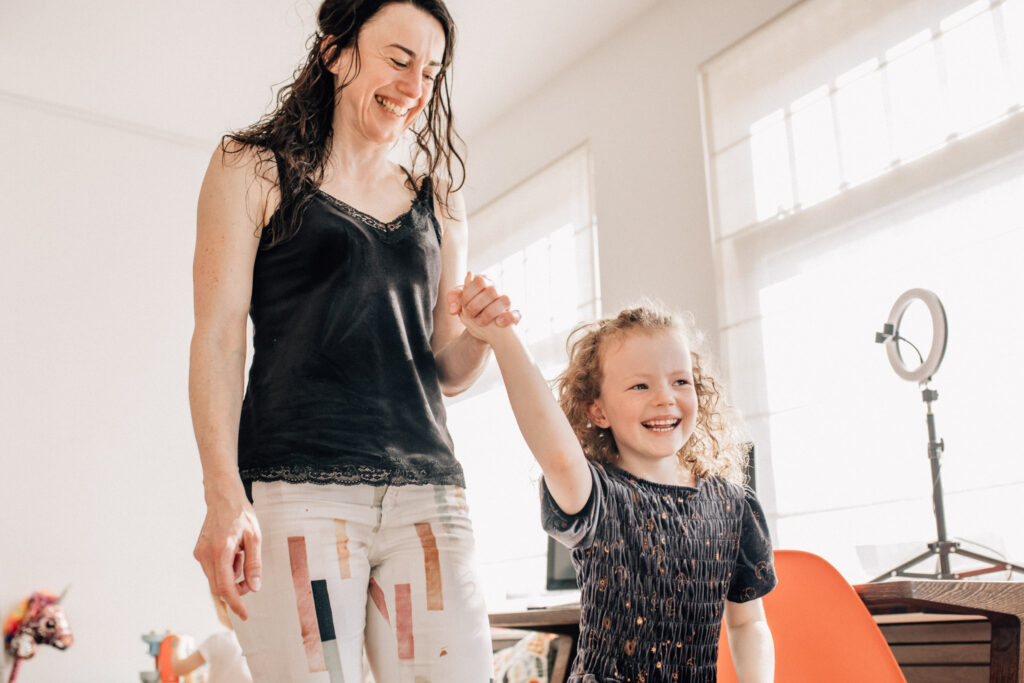 But parents also feel more relaxed and quickly understand that the session is not about posing or asking their children to look at the camera, but about spending time together. Simply being present, playing, reading books, and trying to get genuine smiles from their children as they would on any day on which they're just in a good mood.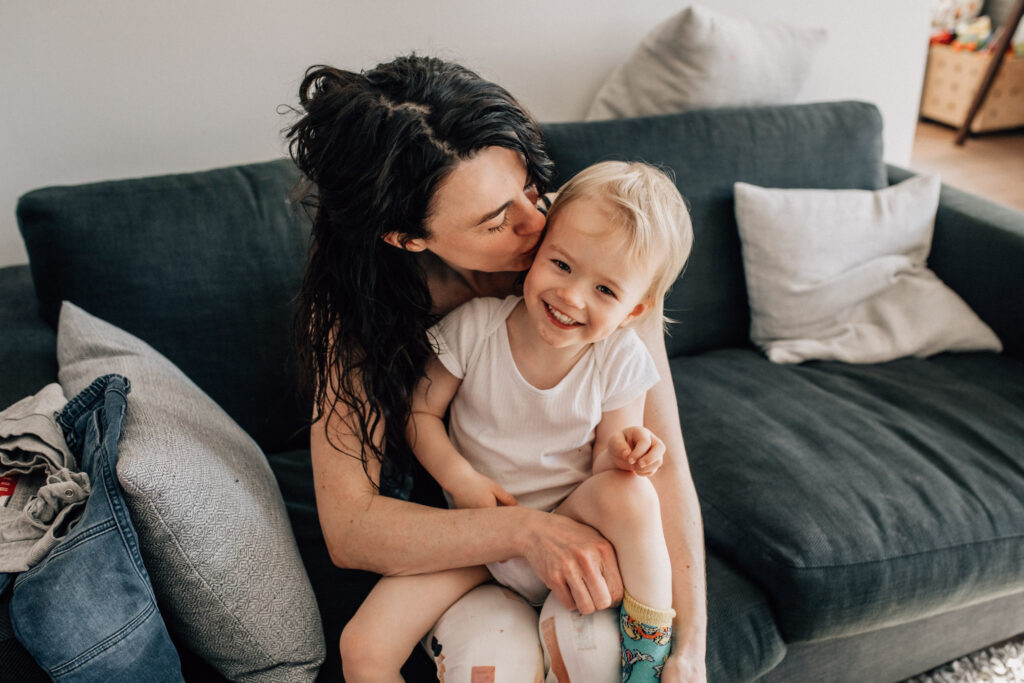 I stop prompting and continue simply witnessing, capturing the small gestures of love they share in this intimate bubble that contains them.
In-home family photography in Amsterdam: What is the session like?
There's not much you need to do when planning a family photoshoot at home and I'm always happy to share a few tips and guides to get the best of it.
But if you're curious about what a simple family session looks like, here's the sum-up of a beautiful photoshoot I delivered a few days ago in which the only plans were to spend time at home during a Sunday morning, and then go to the playground where they always go.
They prepared coffee together, played on their living room's floor, ate a few marshmallows, and then went to the little park they have around the corner.
As most of the time, here there was also a mom who realized that time goes fast, children aren't fitting in her hands anymore, and that these ordinary moments of today are the ones in a few years she'll long so deeply for.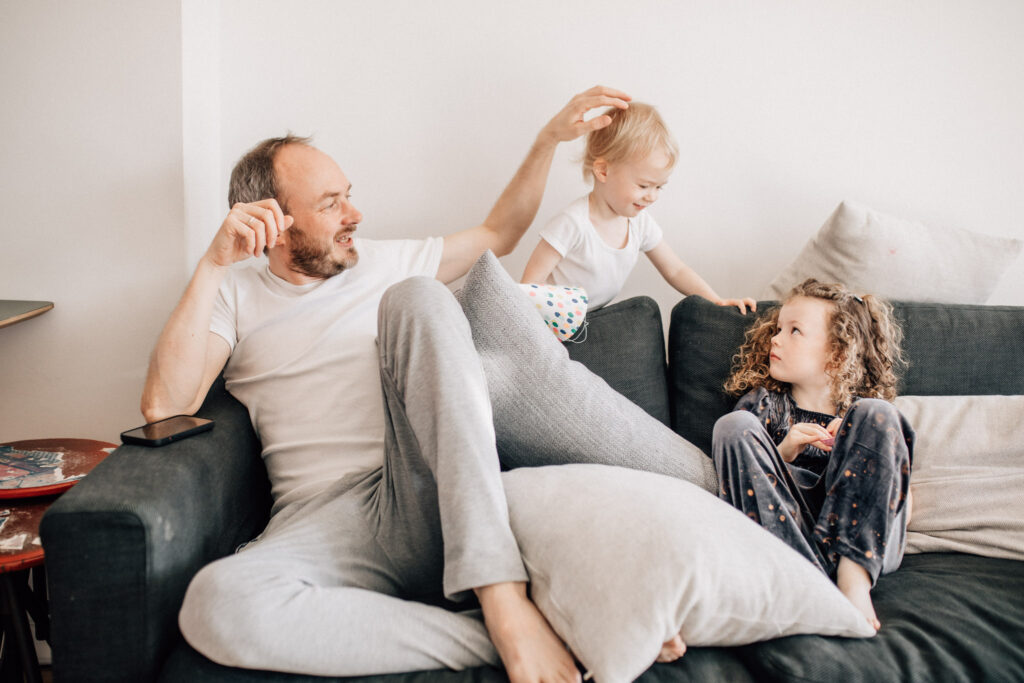 What would your family photos look like?
Simply fill out the form below and let's find out, I would love to hear from you!