Little things in life leave a print so deep as giving birth. It stays in your mind, your body, your everyday routine. It teaches you about yourself: what your fears are made of, how you are capable of facing them. It uncovers your soul for you to learn from it.
My story
I suffered obstetric violence twice.
With my first child, I was also a child when she was born. So young and clueless. I didn't have any information about what was happening to mine and my child's body. But with the second one I was in my thirties, had a lot of information. I even prepared a birth plan. I knew everything. Yet again, things didn't go in the direction they should have.
Today, I can't remember how it felt the first time I held my little one on my chest.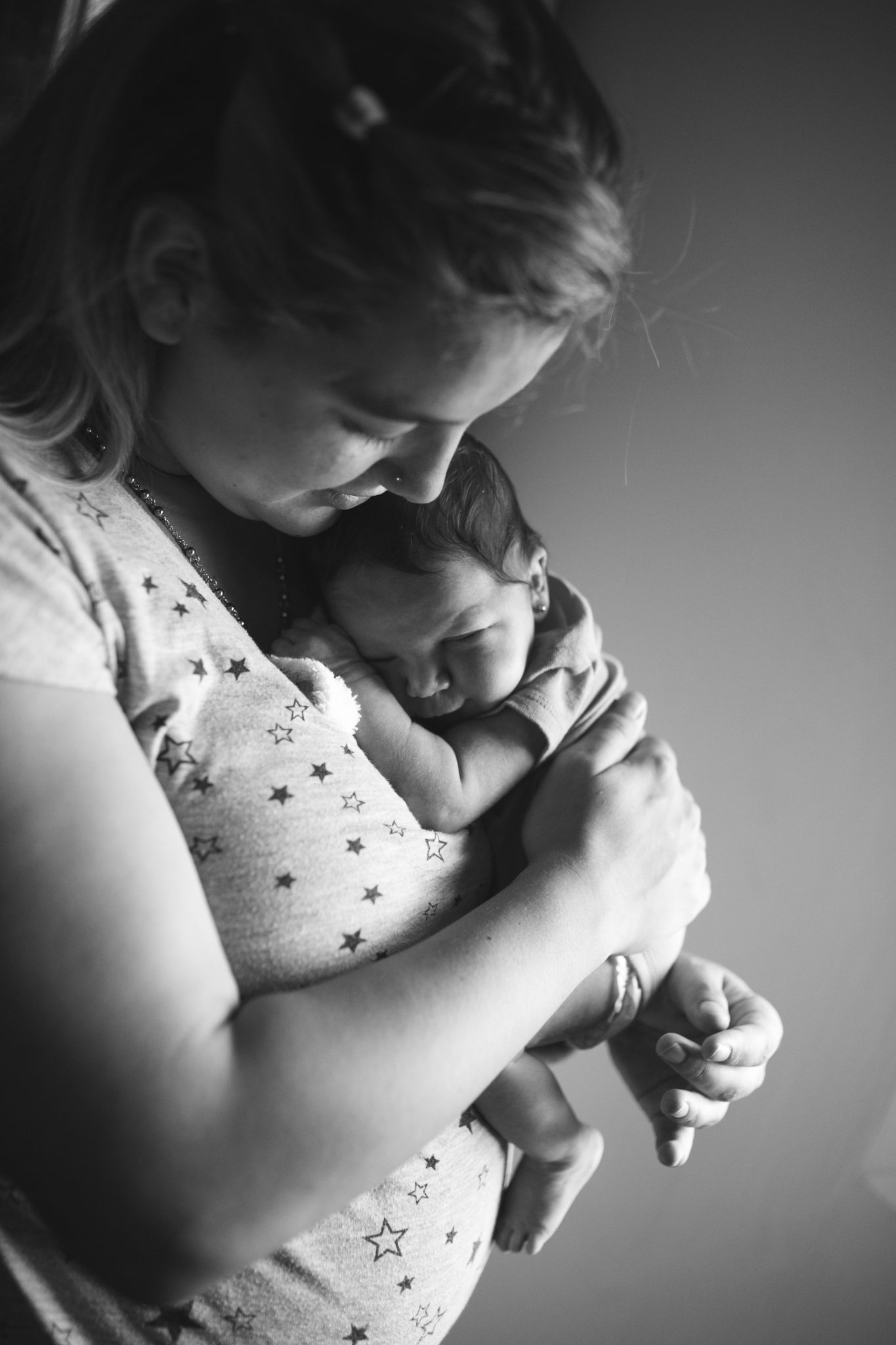 ⠀⠀⠀⠀⠀⠀⠀⠀⠀
⠀⠀⠀⠀⠀⠀⠀⠀⠀
I dreamed about it for months. She was still inside my bump and I used to sing to her while imagining her in my arms, all wet and purple, both tired and happy after the long journey that brought her earthside.
I don't remember the look on her face the first time she saw me. They separated us so quickly, the only thing I remember before they got me completely sedated, is her cry. She was crying until they put her face on my face, and then they took her away again while they lay me down to sleep.
That wound is now growing a scar. Photography helped me tremendously. Photographing birth was actually the beginning of a deep process that will be long but beautiful, I'm sure.
To photograph families, to photograph motherhood, is humane. It's gentle. And it allows me to give to mothers the gift of contemplating the way they contemplate their children.
From my own story, I learned. And the way my children were born and the things I missed and can't remember influenced the way I portray motherhood today: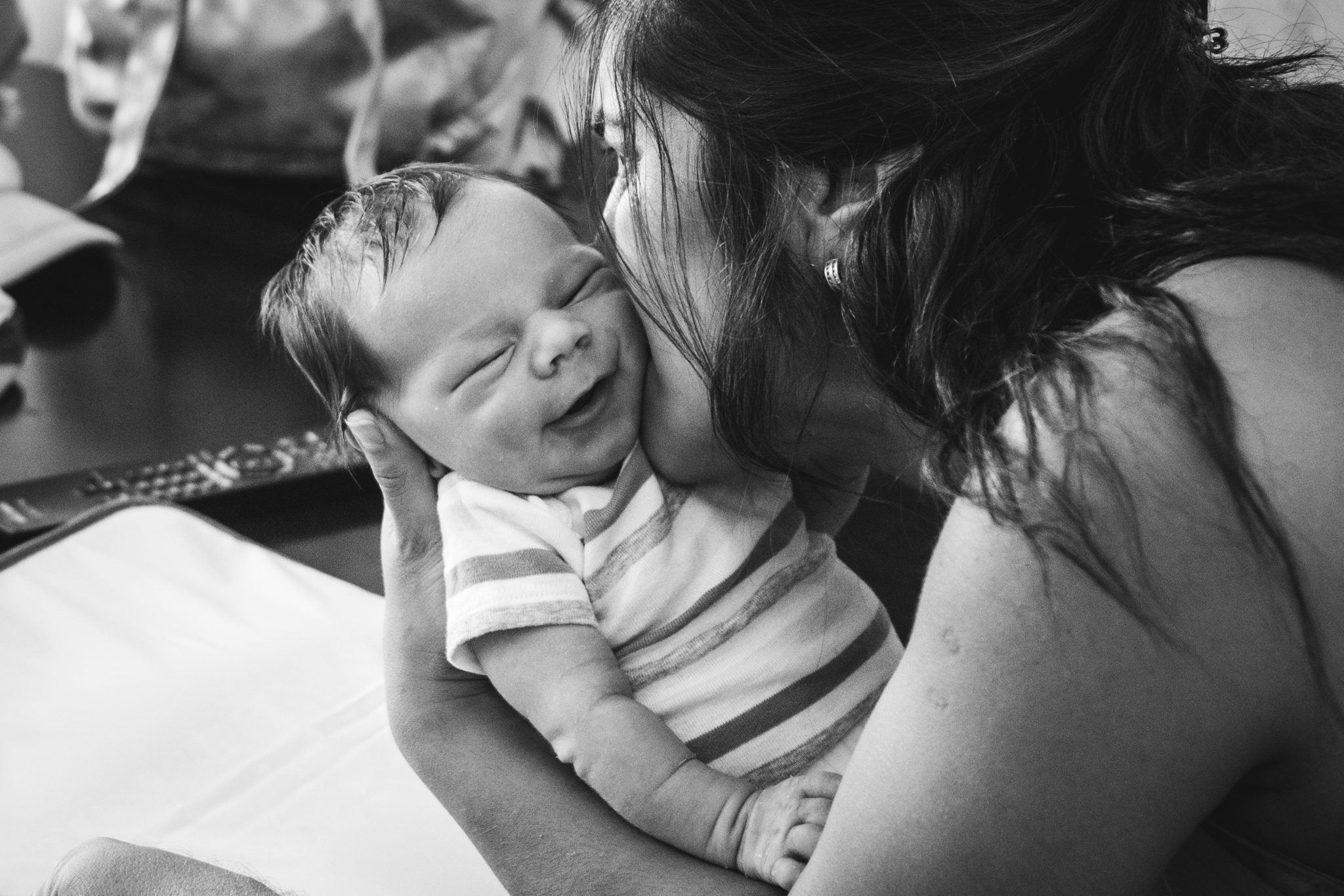 1) I focus on bonding. Oxytocin allows us to grow a love that we'll never be capable to describe. (And this happens not only to biological mothers but to foster mothers too). When a mom is contemplating her children during their first months together, the sparky glances are all that happens in the world and I want to capture them.
To make that pause become endless.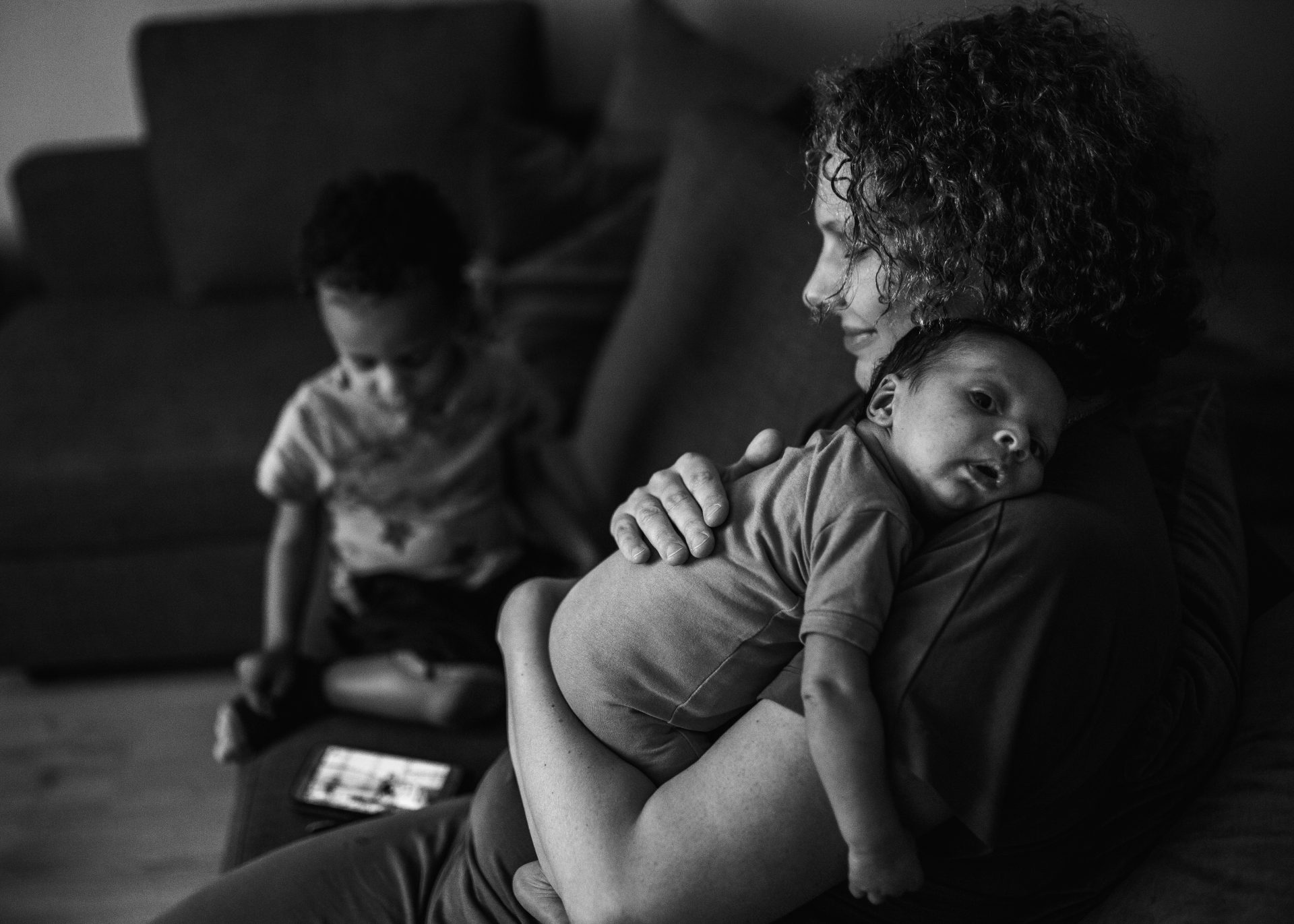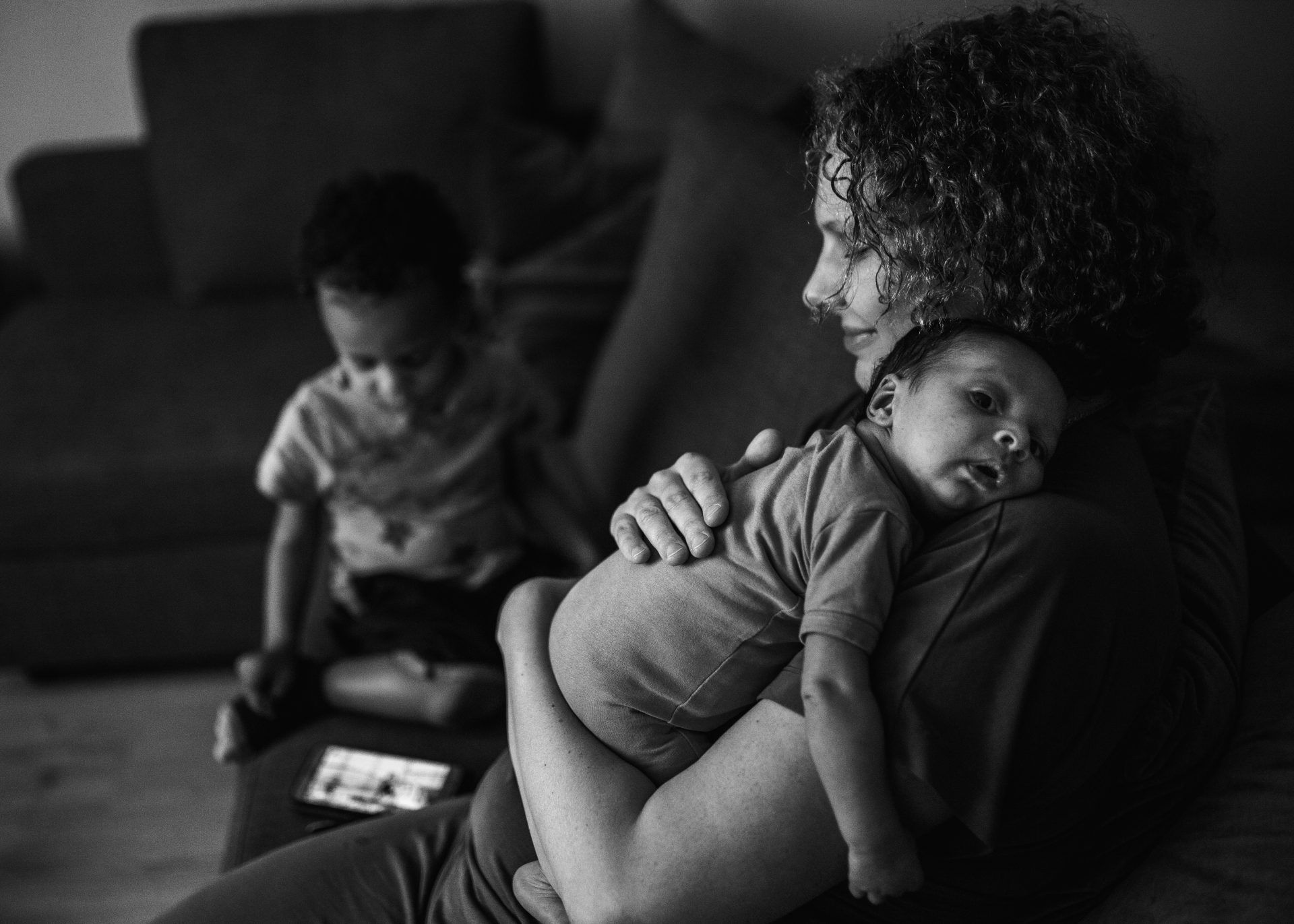 2) I'm an empathetic person but also, a mother who can totally relate to the moment you're living: parenthood is beautiful but it's also a battle.
I won't be there to judge your choices, I'll be there to capture and preserve all the little and huge things you do for your children every day. The everyday effort, the everyday struggle, the everyday joy.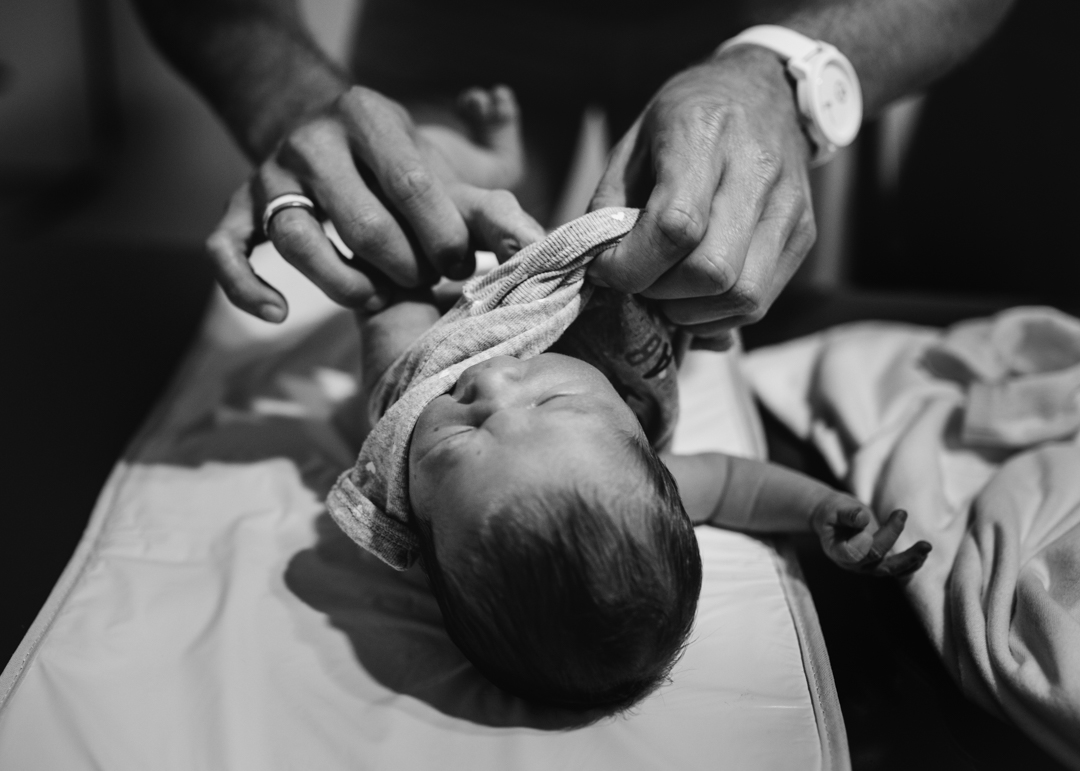 3) I know you probably struggle because of how much your body has changed since you had a baby. It's not being shallow-minded. The impact in our body is real, it happens fast and the social pressure upon us is real and huge too. But that change is also normal, expected and beautiful.
You grew and gave life. And you may not see the beauty on that right now, but in a few years, when your children grow older and you can't have them in your arms so easily, you'll treasure it tremendously. And you'll be thankful to your body for having given you so much joy and so much love.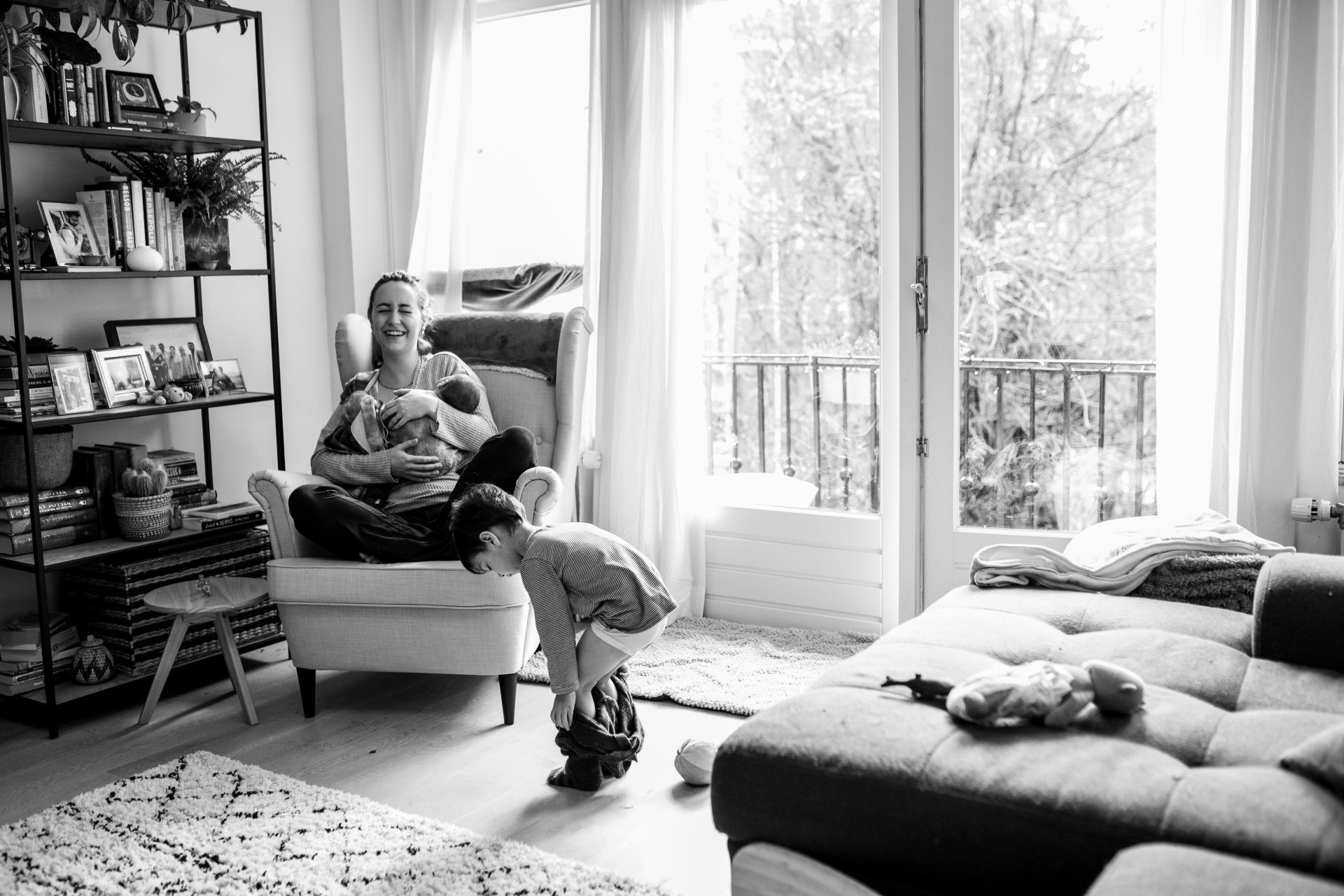 4) Mommy-brain does exist. During pregnancy, it goes through a huge change. It becomes easier to forget appointments, addresses, phone numbers… we are focussing on someone else and instead of remembering those little things like the supermarket list, we are able to wake up immediately when our baby moves a little and we know if they're hungry or angry just because of the way their crying sounds. No, we don't know it exactly every time, but we do know better than anyone else.
What things did you learn from your journey as a parent? How did it feel to hold your baby for the first time?