Normally when I'm doing a photo shoot, specially when it's a new mom, we chat a little about motherhood and children, and they usually ask me how it is for me with bigger children (their faces when I tell them I still breastfeed my 2 years old are priceless!!).
"Does it gets easier at your kid's age?" -moms ask me.
Well… no.
It's not easy at all. But with toddlers you can do interesting things while watching them learn and enjoy these moment, even when you cook for hours and they just say "no" while stearing to the colorfull and funny plate you build for them.
But to enjoy that you have to learn with them, and look for the things you both like to do together and, of cours: let the chaos be.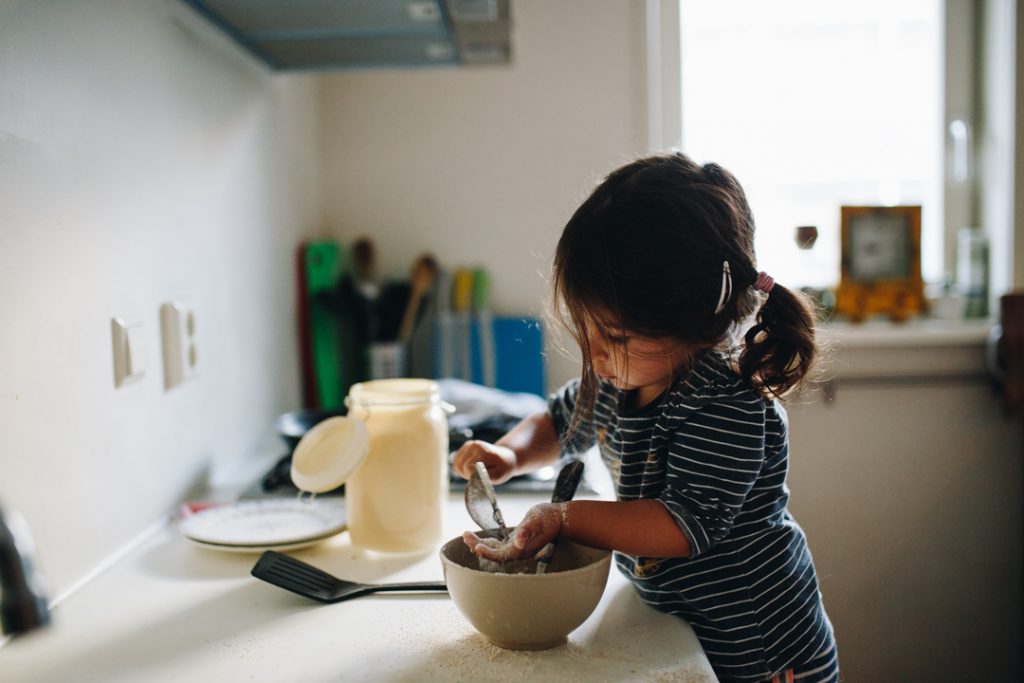 A toddler in the table could be a nightmare. But a toddler in the kitchen could be an amazing time to have fun, to learn new things, to play and laugh a lot. Don't do it thinking "if she cooks it, she will eat it", just enjoy the moment, your kid may not eat what you're cooking but he/she will value your effort and will love the memories you're both building together.
To raise with empathy and respect it's difficult, especially in this world where mothers are required to do it as if we don't have a job, but also, we're required to work as if we don't have kids.
Take one step at the time. Know your child deeply. Understand that your kid is a completely different person than you and you have the huge assignment of helping him/her to be a good human being.
Create a big mess with your child. Don't think of how you will clean it, you can do it latter. Embrace the chaos of parenthood. It's not going to be easy, but it will be beautifull.